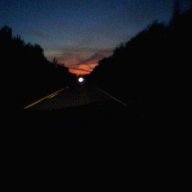 Joined

Jun 4, 2005
Messages

980
Reaction score

22
Location
This guy was a tremendous player in his day.
From Packers.com
---------------------

Hairston Joins Defensive Coaching Staff

posted 01/27/2006



Adding another former NFL player, Green Bay Packers Head Coach Mike McCarthy Friday named Carl "Big Daddy" Hairston to the team's coaching staff. Hairston will team with Robert Nunn, hired Monday, in coaching the Packers' defensive line. Exact titles and responsibilities will be determined once the full coaching staff is in place.

Hairston, 53, has played in one Super Bowl and coached in another during his 30 seasons in the NFL. Among his 15 years in the league since the end of his playing career, the daunting Hairston has spent 11 seasons as a defensive line coach. He comes to Green Bay from Kansas City, where he spent seven years (1995-96 and 2001-05), after sandwiching a four-year term as St. Louis Rams defensive line coach (1997-2000) between his two stints with the Chiefs.

Under Hairston, Chiefs defensive end Jared Allen accumulated 20 sacks from 2004-05, tied for 10th in the NFL during that period but first among players drafted in 2004, including 23 defensive linemen taken before him. Led by Allen's nine sacks as a rookie, the Chiefs finished 2004 with 41 sacks, seventh in the league.

On the field as either a player or coach during all 240 games of **** Vermeil's career, Hairston first joined the legendary coach for a memorable run with the Rams. In St. Louis, Hairston helped a pair of players, Kevin Carter and Grant Wistrom, reach double digits in sacks (2000). One year earlier, when the Rams won Super Bowl XXXIV, his unit provided most of St. Louis' 57 sacks, which tied for the league lead. Carter's NFL-leading 17 sacks that year powered him to the Pro Bowl, where he joined his neighbor on the Rams line, D'Marco Farr. In Hairston's first year with the Rams, 1997, he assisted Leslie O'Neal to a 10-sack performance.

Marty Schottenheimer gave Hairston his first full-time coaching position at any level, Chiefs defensive line coach (1995-96), a role in which he worked with then-quarterbacks coach McCarthy. Tutoring one of the most-feared defensive fronts, Hairston and his players helped the 13-3 Chiefs finish third in the NFL with 47 sacks. Again, his unit produced a pair of Pro Bowl performers, Neil Smith and Dan Saleaumua.

Originally a pro scout with the Chiefs in 1994, Hairston also spent three seasons (1991-93) as a college scout with the Phoenix Cardinals, where he had finished his playing career.

One of the finest defensive linemen of his era, Hairston played 15 distinguished seasons in the NFL. Originally a seventh-round selection (191st overall) by Vermeil's Eagles in 1976, Hairston preceded Reggie White on the Eagles' line (1976-83), then spent six years in Cleveland (1984-89) and one final campaign with the Cardinals (1990). In 224 games (184 starts), he posted 94 sacks among 1,141 tackles. He started for the Eagles at defensive end in Super Bowl XV against the Oakland Raiders, one of his 15 postseason contests played.

The Packers' nearly complete coaching staff now includes six former NFL players, including Edgar Bennett, James Campen, Winston Moss, Jimmy Robinson and Lionel Washington.