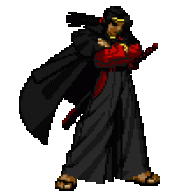 Joined

Dec 12, 2004
Messages

11,903
Reaction score

4
Location
I found this encourgaging from Walker
"That's the difference. Now that I'm out here playing football, this is my job, and it does reflect on my character. So for me to come out here and try to prove something (by being disruptive) would diminish what I'm trying to do (as a player). So it's like, once I'm on the football field, everything else is in the past. All contract stuff is in the past, anything that I did in the past is in the past. Now, it's about me being a player on the football field and helping the team try to win."
Here's the whole article
http://www.madison.com/wsj/home/sports/ ... 97&ntpid=1
GRE1EN BAY - As he waded through the kids with bikes, the grownups with disposable cameras and the Sharpie-wielding autograph seekers of all ages, Javon Walker was Mr. Popularity Tuesday morning.
Judging from the we-love-you's and hey-can-you-sign-this'es and keep-up-the-good-work's shouted in his direction, it was as if his offseason contract dispute never happened. All, apparently, is forgiven when it comes to the Green Bay Packers' star wide receiver.
Perhaps that's because Walker has taken a decidedly different tack than his friend, workout buddy and fellow Pro Bowl wideout, Philadelphia's Terrell Owens.
While Owens is scheduled to meet with Eagles coach Andy Reid today following a one-week suspension for insubordination, Walker has been issue-free during the first 2 weeks of training camp. He hasn't complained at all publicly about his contract, hasn't gotten into any heated arguments with his coaches, hasn't criticized his quarterback, hasn't caused any distraction - all things Owens has done since reporting to the Eagles' camp.
"Me and T.O. are in two totally different situations," Walker said as he made the 5-minute, post-practice walk from the Clarke Hinkle practice field to the locker room doors at Lambeau Field.
"He's been a consistent player for a lot of years, so he feels like he's deserving of what he should get, and so he's doing what he's doing. I'm just trying to stay on the rise and repeat what I did last year, so it's better for me to come out here and perform to the ability I know I can and let everything take care of itself."
While Walker doesn't regret skipping the two offseason minicamps and asking for a new contract - "I totally believe in what I did," he said, "and if you had to ask me if I could do it all over again if I would change anything about it, I wouldn't" - he vowed that his desire for more money won't affect his on-field performance this season, even though the Packers have refused to renegotiate his contract, which has two years remaining.
Quarterback Brett Favre, who criticized Walker during the offseason for his demands, said he is pleased that Walker hasn't followed Owens' lead and been a distraction.
"I'm very thankful that Javon has done what he's done," Favre said. "For the people who know Javon, I think we were all surprised by this offseason. But I'm not surprised that he's here, because that's the type of guy he is. He's a hard worker, he's a good kid, he cares what people think about him, on and off the field. When you have a guy that thinks that way and is aware of what people are saying, more than likely he'll make the right decisions."
In the past few days, Walker has started making more big plays in practice. After getting into a fight with cornerback Ahmad Carroll Sunday morning, he toasted Carroll for a long touchdown Monday, then caught another TD pass against Patrick Dendy later in the same practice. On Tuesday, he again beat Carroll deep but had Favre's pass slip through his hands.
Unlike malcontent defensive tackles Grady Jackson, who remains on the physically unable to perform list, and Cletidus Hunt, who hasn't practiced since a joint practice with Buffalo Aug. 4, Walker has participated in all but four practices. He missed one practice July 30 with upper back pain and three others because of a pulled hamstring suffered Aug. 7.
Walker also said that while he has had some conversations with Packers front-office officials and the coaches, he hasn't been promised anything regarding his contract. Still, he said he wouldn't resort to T.O.-style tactics to get a new deal.
"If I would do that, that's not really showing any respect for myself or for the organization. If you're going to go in (to camp), go in with the attitude that you're going to do your job and get things done," Walker said. "If you don't feel that way, you might as well keep holding out.
"That's the difference. Now that I'm out here playing football, this is my job, and it does reflect on my character. So for me to come out here and try to prove something (by being disruptive) would diminish what I'm trying to do (as a player). So it's like, once I'm on the football field, everything else is in the past. All contract stuff is in the past, anything that I did in the past is in the past. Now, it's about me being a player on the football field and helping the team try to win."
A walk down memory lane
They spent a lot of time talking about the Green Bay Packers' not-so-good old days, remembering when they were a young quarterback who didn't have a clue, a new general manager trying to resurrect a downtrodden franchise and a former part-time financial planner who'd just gotten his first football personnel job.
That's how quarterback Brett Favre, retired Packers GM Ron Wolf and current GM Ted Thompson spent part of Tuesday morning's practice, recalling the way they all came together when Wolf pulled off one of the greatest trades in NFL history - sending a first-round pick to Atlanta for Favre in February 1992.
Thompson, whom Wolf had hired for his first NFL gig shortly before the Favre trade, recalled how Wolf gave him tape of Favre to review. Wolf retold the story of the trade that made him look like a genius. And Favre regaled everyone with all kinds of tales, including one of his favorite one-on-one conversations with Wolf, after being involved in a barroom brawl.
While then-coach Mike Holmgren chewed Favre out, Wolf took a different approach.
"Ron, his exact words, if I remember correctly," Favre said, "were, 'Did you kick his ***?' "
That was Wolf.
But the most interesting thing said Tuesday was by Favre, who recalled how "Ron's not the most talkative person. You always wonder what he's thinking."
It was odd because, at least on this day, that wasn't a problem. Wolf, who retired in 2001 and was invited to visit training camp by Thompson shortly after Thompson took over as GM in January, stood amid a throng of reporters after practice and held forth on a variety of topics.
"Now, Ron will tell you this himself: Right now, he's dangerous, because he's got all the answers and he's been here a day and a half," Thompson joked.
Among the issues Wolf, who'll take in today's practice before returning home to Annapolis, Md., discussed were:
* His advice for Thompson: "He hasn't really sought any. It's one of those things where you have to, I think, get your own feet wet. You have to have the angst, the anxious moments. And only the person in that chair or wearing that hat can experience that."
* Thompson not having extended coach Mike Sherman's contract: "I'm not surprised because the situation would be that both of those people, Mike and Ted, have to feel comfortable with one another. When they do that, when they get comfortable, I assume that that will be resolved one way or the other."
* Thompson's drafting of quarterback Aaron Rodgers 24th overall: "I thought they did the right thing. Because when you're in those 20s, you better take the best football player, damn the position. You can get in trouble picking a position. I know, I did that a couple of times, picked for position rather than player, and every time I did that it came up and bit me right in the rear end. And what I've seen of Rodgers, he wouldn't be a disappointment. But I know he can't play guard or safety."
* Players that have caught his eye: "(Rookie safety Nick) Collins is the only guy that's really stood out to me. He's all over the field. He's not afraid. He's very aware. Those things. He carries himself like a pro."
* Whether he's ruled out a return to football: "Yeah, I would think so. A person should never say never, but, jeez, I've been out too long now. (Four) years is too long."
* If he finds himself evaluating talent while watching: "No, I find myself standing out here wondering why I'm standing out here. That's what I find."
Notes: Jackson drops demand
Recalcitrant nose tackle Grady Jackson said Tuesday that he has given up his demand to be cut or traded and will play out the final year of his contract with the Green Bay Packers.
Jackson, who threatened to hold out of training camp if the Packers didn't extend his contract, had met with general manager Ted Thompson and vice president of player finance Andrew Brandt on July 28 and asked to be released or sent to another team.
"I'm going to come back and play, give my all, worry about the contract thing after the season," said Jackson, who will make $600,000 in base salary this season in the last year of the two-year, $2.31 million deal he signed in December 2003. "If I'm here next year, I'm here. If I'm not, I'm not. I just have to worry about this season and play ball.
"I just have to worry about getting on the field and playing ball like I'm capable of doing and hopefully have a Pro Bowl season. I'm through with the contract thing now. I'm just going to focus on the season."
Jackson, who had surgery on his left knee in February after dislocating his kneecap in the regular-season opener at Carolina last year, is on the physically-unable-to-perform list and has yet to practice in camp. Coach Mike Sherman said he hopes Jackson will be able to play in the Packers' penultimate preseason game, Aug. 26 against New England at Lambeau Field.
"(The knee) is getting better. Probably in a week or two I'll be ready," Jackson said. "(I) just need to practice a little bit, get into the groove of it. We've got 16 games and (hopefully) a couple of playoff games, so instead of just coming out and hurting it out here, we're just trying to rest it a little more."
Jackson said playing in the Sept. 1 preseason finale at Tennessee "would be fine for me to tune it up and get ready" if he doesn't play against the Patriots.
Hipster doofus
While reminiscing about the trade that brought him to Green Bay from Atlanta in 1992, Packers quarterback Brett Favre retold the story of how former general manager Ron Wolf told the Packers' medical staff to pass him on his physical after he initially failed.
That Favre failed his physical is one of the story's more remarkable parts and has been well-known for years. But Favre revealed that he failed his physical because of avascular necrosis, the degenerative hip condition that shortened two-sport star Bo Jackson's athletic career and forced him to have hip replacement surgery.
Avascular necrosis occurs when the blood supply to the hip socket is limited, causing the bone and cartilage to deteriorate. Favre said Jackson's case was more advanced.
"To this day it bothers me from time to time," said Favre, who first injured his hip in the East-West Shrine Game after his senior year at Southern Mississippi. "Before the draft I did MRIs for Atlanta, did MRIs for Seattle, went through all kind of evaluations at the combine, so a lot of teams were apprehensive because of that. Even when I got here (to Green Bay) ... they said, 'In a few years, his hip will go bad on him.'
"The prognosis on avascular necrosis is at some point you're going to have to have a replacement. They said I wouldn't play three or four years. Obviously they were wrong and Ron was willing to take that risk."
Something to prove
B.J. Sander is the Packers' only punter in camp and is coming off a solid performance in the rainy preseason opener against San Diego on Thursday, when he averaged 46.0 gross and 41.1 net yards on seven punts. But his roster spot isn't totally secure.
Thompson said he has no plans to bring in another punter at this point, but when asked whether he's convinced Sander is an NFL punter, the GM's answer was short and brutally honest.
"Ah, no," Thompson said. "But that doesn't mean he isn't. I think he's done a nice job here in training camp and I think he punted very well the other night in some fairly adverse conditions. But I think, and this is not anything against B.J. or any other punter in the league, but I think you have to see them through the course of more than a couple weeks of training camp."
Extra points
The first-string guards were Adrian Klemm (left) and Will Whitticker (right) again Tuesday. ... The Packers added linebacker Jeremiah Garrison to the roster. The 6-foot, 234-pound Garrison originally signed as an undrafted free agent with San Diego in 2004. He spent the last two weeks of the 2004 season on the New Orleans Saints' practice squad before being released last month.
Camp at a glance
PLAY OF THE DAY: It wasn't necessarily awe inspiring, but it was the kind of play that makes the difference when games start to count. Focusing on backed-up situations (when the offense starts at the 2-yard line, in the shadow of its own goalpost) during the first 11-on-11 period of the morning practice, the No. 1 offense got itself the necessary first down and breathing room when RB Ahman Green burst off right tackle behind Mark Tauscher and blocking tight end/extra tackle Kevin Barry for a 10-yard gain.
INJURY REPORT: CB Al Harris left the morning practice after bruising his left quadriceps, the same thigh he injured during the joint practice with the Buffalo Bills Aug. 4. DT Corey Williams (ribs) left the morning practice and was out in the afternoon. DE R-Kal Truluck (hamstring) practiced for the first time since Aug. 3. LT Brad Bedell (hamstring) returned to take part in individual drills but was held out of all contact. CB Joey Thomas (hip flexor) did one 1-on-1 drill in the morning but nothing else. S Mark Roman (hamstring) sat out both practices after being injured Monday. LB Paris Lenon (knee) returned after missing the Monday special-teams practice. Continuing to sit out were FB Vonta Leach (knee); LB Na'il Diggs (knee); DE Kenny Peterson (elbow, hamstring) and DT Cletidus Hunt (shoulder, knee).
TODAY'S SCHEDULE: The Packers will practice only once, in pads at 8:45 a.m