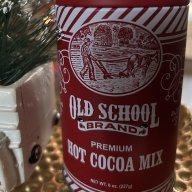 Joined

Aug 16, 2014
Messages

6,612
Reaction score

1,326
Funny, but predictable that you didn't get an answer to your question about who else Gluten should have picked at #2.

And talking about the tough yard, Dillon put up a 40" vertical at the combine, and subsequent reports are that he has about 5% body fat. So if he can't run through a 1-yard defense (he can), he can probably jump over them.

Initially I'll admit I thought Dillon was a reach. I don't feel that way anymore. And I don't think he's on the board with our 3rd round pick. It was Gluten's best pick of the draft. Real NFL production is everything, but I feel good about the guy. And he can probably keep Jones' carries to under 20 a game, where he needs to be to avoid injury.
It's absolutely true. To date. No one I've asked (roughly 4 posters) has provided me a direct answer to the #62 solution for being a highly impactful player in Rookie season to take us over the threshold and to a SB. I had 1 finally respond after squeezing them 3 times!
It's ok though, because I already knew there's a 95% there wasn't an answer to that question anyone could predict beforehand. I just wanted to track said player fir the fun of it is all. I'm not normally one to rub it in someone's face and I likely wouldn't have because it's a little childish.
But I still find it intriguing that everyone's got lots of critique but zero answers that they are proud of and willing to standby. I guess the world is filled with lots and lots of bark and no bite. That common, playing safe stuff doesn't impress me. I respect trying and failing far more than *****footing around.
I predict Dillon is going to give opposing Run Defenses absolute fits once he's given ample opportunity. He should be as much fun to watch as Lacy in his formative years. Love me some oldschool smashmouth football.
Last edited: