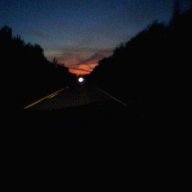 Joined

Jun 4, 2005
Messages

980
Reaction score

22
Location
Some of you travel other boards and will see Squirrel Pee. She's a friend of Mike Sherman's family and has been a staunch Sherman supporter.

She posed the question:"What are you going to do if Ted Thompson keeps Mike Sherman?"

It was directed at the detractors, asking whether they would stay loyal to the Packers if Public Enemy Number One is still running the show.
I think it's an interesting question to pursue, at least until his status is known next week.
I've supported Sherman, as you know. On some boards Squirrel, me and a couple others took tremendous beatings from the anti-Shermanists.
I responded to her question this way:
-------------------
I agree with SP. I think there COULD be several disappointed Internet message board Packer fans next week. I've backed Sherman in the face of a bunch of bandwagon jumpers who think the head coach is totally at fault for every decision, every day, everywhere. Change the head coach and suddenly...POP!...all is better. Doesn't work that way very often in the NFL.

I won't change attitude one bit, however, regardless of coach. Packers fan since 1960.

But from this point forward I hope fellow Packers fans realize that if Sherman is the coach next year, the gallows also have to go out for Ted Thompson.

Ted is pulling the personnel strings. This could be the most critical off-season in a generation for the Packers.

I think he began instituting his plan last year. Many told me I was full of BS when I said Thompson began rebuilding the Packers last off-season. The first hint of that came out in today's Milwaukee J-S. Ted knew his job was safe for a couple of years. Regardless of who the coach is, they likely will be seeing different faces in the interior line, backfield, wideouts, d-line, linebacker and probably safety, punter and kicker...and last but not least QB. If Favre retires and Nall signs elsewhere(very likely) they will need TWO QB's. One should be a veteran to push Rodgers and fill in if he's hurt.

Quite frankly, I don't know how TT is going to find quality players for all the openings.

I think Thompson realizes that his best coaching candidate, should he want a change, is already on staff in Jim Bates. Preserving some continuity on defense is critical,especially if Favre retires. Rodgers is going to have a tough time for awhile and the defense is going to be required to keep the team in games.

But it wouldn't surprise me to see Thompson give Sherman one more year. Sherman has proven(sorry detractors) that he can turn around a sinking ship. He might ask him to do it again. He might also hand the job to Bates or someone else to deal with, which would make all the Sherman nay-sayers happy, but won't guarantee success, at all. It will buy the new coach one year before the detractors...safe and warm in their jammies at home.. start questioning the play-calling, integrity, brains, personnel decisions, manliness, of the new coach, and the old Vince Lombardi quotes will appear again, ad nauseum, at the bottom of the message boards messages.