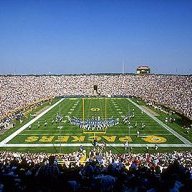 Joined

Sep 2, 2011
Messages

98
Reaction score

23
Draft Order Set
The Packers will select (barring a trade) in the following positions for the NFL Draft Thursday April 26-Saturday April 28.
Round/Pick
1st-28th overall
2nd-59th overall
3rd-90th overall
4th-123rd overall
4th-132nd overall
4th-133rd overall
5th-163rd overall
6th-197th overall
7th-224th overall
7th-235th overall
7th-241st overall
7th-243rd overall
High picks are crucial, always will be, always has been, been so are the three fourth-round picks. At best the Packers can get an every Sunday player with at least one of those picks. As for the four seventh-round picks, those can turn into NFL players as well. Remember Dave Tollefson? He was drafted in the seventh-round of the 2006 NFL draft by the Packers out of Northwest Missouri State. He played on the Giants Super Bowl team and is a free-agent. He will visit the Packers headquarters later this week and could potentially be signed to a contract, according to the
Milwaukee Journal Sentinel
.
In 2011 with the Giants, Tollefson recorded 21 tackles, with two forced fumbles, and five sacks.
You must be logged in to see this image or video!
Photo: Dec 4 2011
Green Bay Packers quarterback Aaron Rodgers (12) is sacked by New York Giants defensive end Dave Tollefson (71) ICON Sports Media
Saturday's arrival
-GM Ted Thompson wasn't in town when Jeff Saturday landed at team headquarters for a visit. Thompson was at the University of Iowa's Pro Day, and left the recruitment in the capable hands of head coach Mike McCarthy. According to
ESPN
, Thompson called Saturday to ensure the newly acquired free-agent center understood. Saturday a pro's pro, no doubt did.
The five-time Pro Bowl selection had a phone call of his own to make. He reached out to his former teammate Peyton Manning, who he famously snapped the ball to for 12 seasons in Indianapolis.
"'I told him I don't think the Broncos wanted me as much as he did,"
Saturday explained to reporters.
"They've got things going on that they're happy with and are moving forward with and I didn't think it was an exact fit. I always felt like in Green Bay I was their very first choice."
The 36-year old has agreed to a two-year contract worth reportedly $7.75 million, according to
ESPN
. He will replace Scott Wells who signed a four-year contract with the St. Louis Rams worth $24 million with $13 million guaranteed.
Saturday is the Packers' first unrestricted free-agent signing in three years. Saturday was offered a job in the Colts front office along with a playing contract, but chose not to be a part of Indy's rebuilding project. Saturday is also on the Executive Committee of the NFL Players Association.
Saturday explained his role this way, "They won 15 games last year; it's not like I have to add a lot to it. But I think I can offer leadership, and being a veteran, I can help the offensive line blossom into players they want to be."
McCarthy on Nick Collins
In the coming days, safety Nick Collins will meet with a spinal specialist who will determine if there is enough room in his spinal canal to allow him to play football again, after Collins' underwent neck surgery last fall, reports the
Milwaukee Journal Sentinel.
ESPN Milwaukee reports
McCarthy was asked if he thought Collins should play again and said, "If Nick was my son, I would not let him play."
Anthony Hargrove
The Packers brought free agent defensive lineman Anthony Hargrove last week but as of this writing the team has not officially signed him.
Hargrove spent the 2011 season with a very good Seattle Seahawks defense. He recorded 18 tackles in 15 games with three sacks. His ability to rush the passer is what really makes him standout as a potential fit for the Packers at defensive end.
At the NFL Meetings in Florida McCarthy told the
Green Bay Press Gazette
, "I had a chance to see Anthony on his visit but as far as where we are, I really don't have any information. He's an impressive guy, and I enjoyed our visit."
There is some speculation that Hargrove could be disciplined as part of the New Orleans Saints bounty program, but there are no real indications that is what is holding up his official contract with the Packers.
Hargrove denies that he was a part of the bounty program when he leveled Brett Favre in the 2009 NFC Championship game.
According to Sports Illustrated
, Hargrove could be heard yelling after the play, "Favre is out of the game! Favre is done! Favre is done!"
Hargrove has also had his share of off the field problems, including drug and alcohol addiction,
which he has recovered from.
Demetrius Bell
The Packers reportedly have interest in free agent left tackle Demetrius Bell who has played his entire four-year career with the Buffalo Bills.
According to the Green Bay Press Gazette and ESPN Radio in Buffalo, Bell will visit the Packers next week.
Neal claims innocence
Packers defensive end Mike Neal, who will be suspended for the first four games of the 2012 season for violating the league's policy on performance enhancing drugs, claims he was suspended on a technicality.
Fox Sports Wisconsin reports
,
"
Neal said he never touched a performance-enhancing drug such as steroids or human growth hormone. According to Neal, what happened was much more innocent."​
​
"Neal said he was given a prescription medication that was approved by his physician. That wouldn't normally be an issue, but Neal didn't realize that the medical information had to all be turned in to the Packers. Neal added emphatically that he did nothing wrong except for his failure to provide details of the prescription to the team."
Nighttime practice
Mike McCarthy confirmed this week that his trademark nighttime training camp practice won't be this summer. McCarthy said that as soon as the Packers got word on whether or not they will play in the NFL's kickoff opener Wed. Sept. 5th will determine how he sets up the training camp schedule. Tuesday it was announced the Giants would host the Dallas Cowboys in the NFL kickoff game, not the Packers.
Driver on DWTS
Here's video from Donald Driver's appearance on
Dancing with the Stars
You must be logged in to see this image or video!