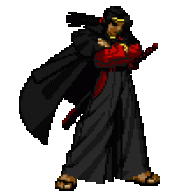 Joined

Dec 12, 2004
Messages

11,903
Reaction score

4
Location
http://www.greenbaynewschron.com/packer ... cle=130164
On the same day he was let go by the San Diego Chargers, Tim Dwight began plotting destinations that could allow him to continue his NFL career.
One of those desired spots for the accomplished wide receiver/return specialist is Green Bay. In an article that appeared Wednesday in the Iowa City (Iowa) Press-Citizen, the Iowa City native indicated he wants to relocate back to the Midwest.
"That's what I've kind of been thinking," Dwight said. "There's some teams out there that need a punt returner and a third receiver, and that's what we're kind of going after.
"Yeah, I think it would be nice to finish my career up maybe as a (Chicago) Bear or a Packer." Considering Dwight, who turns 30 in July, should be available at a reasonable price, the Packers would seem likely to jump into the bidding for his services. They've been longing for a dynamic kick returner since Allen Rossum bolted for Atlanta as a free agent after the 2001 season.
It's not known whether the Packers have contacted Dwight's agent, Jack Bechta, after the seven-year veteran was released by the Chargers on Tuesday. Players who are cut this week are free to negotiate and strike deals with other teams, even though the start of the free-agent signing period doesn't begin until next Wednesday.
Dwight had two years left on a three-year, $2.5 million contract that was restructured by the Chargers prior to last season. They deemed him expendable after he had a career-low two receptions and was primarily a kickoff returner in a season marred by injury.
Bechta couldn't be reached for comment Wednesday.
Despite suffering a broken foot early last season, Dwight appeared in 12 regular-season games for the AFC West champions. He brought back a career-high 50 kickoffs for an average of 24.4 yards, ranking sixth in the AFC and ninth in the league. He had one return for an 87-yard touchdown.
Thanks in big part to Dwight, the Chargers rated fifth in the NFL for kickoff-return average (23.8 yards). The Packers, conversely, were 14th with an average of 21.7 yards.
Where the explosive Dwight could be of greater help to the Packers is on punt returns. Green Bay ranked 22nd in the league in 2003 and 21st last season with Antonio Chatman as its returner. Chatman averaged only 8 yards in 65 returns in those two seasons and didn't have a touchdown.
The 5-foot-8, 180-pound Dwight, who's an inch shorter than Chatman, averaged 10.2 yards in 127 punt returns with three touchdowns his first five seasons in the NFL. He averaged a personal-best 12.2 yards in 2002 with the Chargers.
Dwight returned a total of only three punts the past two seasons, as San Diego entrusted the duties to young receiver Eric Parker.
The Chargers acquired Dwight from Atlanta in the blockbuster 2001 predraft trade that allowed the Falcons to select quarterback Michael Vick with the No. 1 overall pick. San Diego wound up with the No. 5 choice and took running back LaDainian Tomlinson.
The Falcons made Dwight a fourth-round draft pick out of the University of Iowa in 1998. He was a candidate for the Heisman Trophy his last season at Iowa in 1997, when he led the country with a punt-return average of 19.3 yards.
Dwight made a rookie splash with Atlanta during the 1998 season, capped by a 94-yard kickoff return for a touchdown in its Super Bowl XXXIII loss to Denver.
His most productive season as a receiver came in 2002 with the Chargers. Dwight started 14 games and caught 50 passes for 623 yards. He subsequently totaled 16 receptions the last two seasons.
"It's the first time I've been fired, but that's just the way it goes," Dwight told the Iowa City newspaper about Tuesday's release. "At the same time, I think I might need a change of scenery to get back after being the player that I can be still.
"Obviously, I think I've got a couple more years left in me."
***************
Whatcha all think bout this guy??