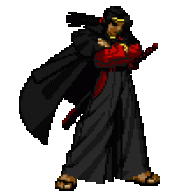 Joined

Dec 12, 2004
Messages

11,903
Reaction score

4
Location
I'm just reading away this article at JSOnline and what do I come accross.
---"Roland said aside from offensive coordinator Tom Rossley and former special teams consultant Frank Novak, Sherman rarely listened to anyone on staff"---
Could he have picked TWO WORSE people to listen to?
Here is the article for yourself.
http://www.jsonline.com/packer/news/mar05/309759.asp
Sherman takes a few hits
Former Packers assistants fire shots at old head coach
By ROB REISCHEL
Special to Packer Plus
Posted: March 16, 2005

Green Bay - When it came to travel choices, Mike Sherman chose the high road. Selecting a different alternative would have been easy, though.

At the NFL Combine in Indianapolis last month, some of Sherman's former assistant coaches ripped their ex-boss for his lack of communication skills and for not listening to the other coaches on his staff.

Sherman refused to partake in the verbal warfare, though.

"I'm just not going to get involved in mud-slinging like that," Sherman said from his office last week. "I just don't see the point in it."

Two weeks earlier, though, several of Sherman's assistants made a similar point: that their input wasn't taken seriously and their ideas were often ignored.

"The head coach thought he was the only one with any brains," said Johnny Roland, who spent the 2004 season coaching Green Bay's running backs before taking the same position in New Orleans this off-season. "There was a lot of collective knowledge in the people that have left. And that knowledge wasn't listened to."

Jeff Jagodzinski coached the tight ends in Green Bay from 1999-2003 before Sherman fired him. Jagodzinski landed on his feet just fine, coaching Atlanta's tight ends a year ago, then being promoted to the Falcons' offensive line coach this off-season.

Jagodzinski said the difference in coaching under Jim Mora Jr. and Sherman is night and day.

"Coaching's fun again. And at the end, it wasn't in Green Bay," said Jagodzinski, a Wisconsin native who attended UW-Whitewater. "In Atlanta, your opinion matters. And the thing is nobody's afraid to make a suggestion. In Green Bay, a lot of guys bite their tongues on a lot of things.

"Right now, everybody's involved in the decision process and your opinion matters. And if you're in an organization, you want to feel that you're a part of it. And when you don't have any decision-making responsibilities or they don't take your suggestions or whatever, that's frustrating."

Kurt Schottenheimer, who coached Green Bay's secondary in 2004, was fired after the season and landed as St. Louis' defensive backs coach. Schottenheimer was asked if his, and other coaches on the staff, had their suggestions listened to.

After an 11-second pause, Schottenheimer said, "No comment."

Sherman seemed stung by the criticism, but refused to fire back

"I think I go out of my way to communicate with the staff," Sherman said. "I'm sorry Jeff feels that way. I wish him well and hope he has great success.

"Johnny was only here a year and he was just learning the offense. So he wasn't really here that long, less than a year actually."

Packers linebackers coach Mark Duffner said the criticism of Sherman's communication skills was completely inaccurate.

"I don't see that in any way, shape or form," Packers linebackers coach Mark Duffner said. "I just know I very much enjoy working with him and I think he's a great communicator. I don't see anything like that."

Those no longer working with Sherman tell a different tale, though.

Roland said aside from offensive coordinator Tom Rossley and former special teams consultant Frank Novak, Sherman rarely listened to anyone on staff.

"There were a lot of guys that have been around a long time," said Roland, who has 26 years of NFL experience. "You think they should have a little bit of input into how this game should be played and things you should take advantage of. But that wasn't how it worked up there."

The result? High turnover among assistant coaches.

While Sherman cleaned house on the defensive side of the ball, bringing back only Duffner from last year's defensive assistants, there were some surprising losses on offense. Roland made a lateral move to New Orleans and former Packers wide receivers coach Ray Sherman took the same job in Tennessee.

"Why do you think those guys left?" Jagodzinski said. "It wasn't to go to a better team. It's because in Green Bay, your ideas don't get listened to."

Roland concurred.

"I think what Jags said is definitely fair," Roland said. "And it's evidenced by the number of coaches that have exited over the last couple of years."

Ray Sherman was hoping to land a job this off-season in the state of Florida. His family had been living in Bradenton, Fla., since Aug. 2003, three months after the family's oldest son, Ray Sherman II died of a self-inflicted gun shot wound that a judge later ruled was accidental.

When that didn't happen, many expected Ray Sherman might return. Instead, he accepted the same position in Tennessee that he had in Green Bay - one where the wide receivers he'll inherit don't match the group he had in Green Bay, especially now that the Titans cut leading receiver Derrick Mason.

"My family would have come to Green Bay this season," said Ray Sherman, choosing his words carefully. "There was just too much other stuff."

What that stuff was, Ray Sherman wouldn't expound on. But other former assistants of Mike Sherman did.

Roland, for example, was asked what he'd tell a friend of his who was offered a job under Mike Sherman. His response?

"How bad do you need a job?"