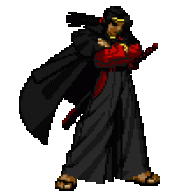 Joined

Dec 12, 2004
Messages

11,903
Reaction score

4
Location
1st round I'd like to see Thomas Davis, Safety or that Pollack guy.


then

I say use a 2nd Rounder on this guy. I watched some espn documentary on him and I think he'll be okay in the NFL. i think this falls in the packers favor here. Where else can a guy go to work on his character other than the packers? Rison and Glenn were good when everyone else said they weren't worth the time of day.

Adrian McPherson

Official Bio College: Florida St. Height: 6-31/2
Position: Quarterback Weight: 218
Class: Junior 40-Yard: 4.52


Strengths: Unbelievable athlete...Possesses a very strong arm...Has ideal height...Dominated the Arena Football League despite being the youngest guy on the field...A threat to throw or run the ball who always keeps defenses on their toes...Upside is almost unlimited because physically he has it all and then some.

Weaknesses: Major character concerns...A player being linked to gambling is about as bad as it gets in the NFL's eyes...Needs to continue to get bigger and stronger...Doesn't have a lot of experience...Gets by on his talent alone at this point and must continue to develop as a passer...As big of an upside as he has, the downside is just as substancial.

Notes: First athlete in Florida prep history to ever be named both Mr. Football and Mr. Basketball...Began his career at Florida St. and was starting by his sophomore year before getting kicked out amid a high profile gambling scandal...Tried to enroll at Tennessee St. but when it became clear the NCAA wasn't going to allow him to play football he chose to turn pro and sign with the Indiana Firebirds of the A.F.L....Could have opted for the 2004 NFL Draft or a Supplemental Draft but chose to pay his dues in the A.F.L. and prove to the NFL that he has matured...Will always have his past transgressions hanging over his head but seems to be doing and saying all the right things to move on...Is becoming a very intriguing prospect.