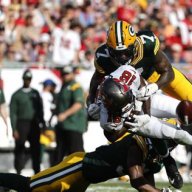 Joined

May 12, 2014
Messages

4,647
Reaction score

864
What can I say, I agree He is over the top.

Its over the the top allowing an internal feud to commence publicly on draft night. Then condoning that? That's really poor behavior from any member of team, much less your team Captain. Highly unusual and unprecedented in a century of drafts. I'd call that over the top.

But whats more odd is cutting my post mid sentence to get your point across?
What can I say. I wanted to comment about that part of your post. There really was nothing to take out of context. I think your statement is way over the top. He did not affect our draft in any way whatsoever. He did not have to (and didn't do) anything. People on this board were going nuts. That's what I remember.