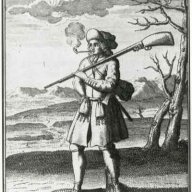 Joined

Nov 10, 2021
Messages

1,179
Reaction score

739
According to today's public salary cap report by the NFLPA the Packers have $8.25 million of cap space available.

They could definitely sign a veteran to a reasonable contract. It's questionable there is currently one available who would be able to contribute immediately though.



That wouldn't be a smart approach, especially as Bakhtiari is expected to play today.



The Packers could try to recoup some of the money they paid to Bakhtiari as a signing bonus but with him being injured in practice I don't think their chances would be great.

Therefore him retiring would result in the same amount of dead money as if they were to release him.
That $8.5 mill needs to cover the entire season, not just a week or two. Use it up now, and you start looking for ways to create future cap hell by shifting contract money around for players that will end up being dead cap of the future.