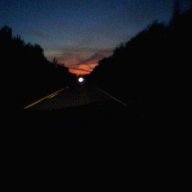 Joined

Jun 4, 2005
Messages

980
Reaction score

22
Location
Several months ago, I postured the idea that the Packers can't win all the time. I reported the string of success began by Ron Wolf would ultimately come to a close, as it has for every other team in this league. Many thought the Cowboys had a dynasty, the 49'ers, lately the Patriots.

You can't make the right decisions all the time, not all the players you thought would be good turn out that way, the breaks go against you.

And if you look real closely at the Packers lineup, you begin to rebuild.

Brett Favre is the constant through the times, and you can see how good he is to keep this team competitive.

But I really think it was time for a season like this to happen, so those folks who consider themselves 'fans' take a stock about why you support the team. Is it only when they win?

I also think playing the younger guys will reap huge dividends down the road.

The talk about firing Sherman is really off the wall, since most people recognize the team isn't that bad.(Most recent reference is in the Monday 10/31 from a Raven's scout, who said they were the 'scariest 1-6 team he's ever seen) This team has been in every game. And scoring 52 against the Saints was no fluke. What is off is the lineup changeover and the 'playing together' aspect. That is also what is affecting Minnesota, boatrides aside.

If TT hadn't done what he did, this season would have happened a couple of years down the road, probably when Brett was retired. Then you would have had Aaron Rodgers getting the living hell beaten out of him every week, producing nothing positive.

I see a bright future in a couple of years. I think next year will also be a bomb. But by 2007,you will see some outstanding playmakers on both sides of the ball.

I'm beginning to become very impressed with the Packers defense. Jim Bates has taken chicken crap and make chicken salad. Who could start Carroll and/or Thomas and still have a competitive secondary? He took Mark Roman (one of Sherman's so called wasted signings) and made him into a respectable safety. Nick Collins is on the verge of breaking out as a star, and Al Harris is playing a level above this year.

The linebackers are starting to show some 'sting', with the acquisition of Thomas showing some potential. They still need someone to take over in the Diggs/Lenon spot. The D-Line hasn't been good against the run, but they are starting to show some toughness, but not much pass rush, yet.

Overall, another year of Bates tutelage, and a couple studs and this defense could be special. When was the last time you said that?

The offense has been racked by injury. But even with injury, I'm really proud of guys like Antonio Chatman. He gets the living crap kicked out of himself everyweek and comes back like the Energizer Bunny. Donald Lee looks to be a find. Whittaker is still slow, but he will be coming on. Klemm looks like he's catching on. The center position is up in the air, and I'm not sold on Wells. The tackles each are not having good years, but both are NFL starter caliber.

Losing Green and Davenport might be a blessing. They need a good young stud there. Reggie Bush might look nice in a Green Bay uni. Walker will be back next year, and Murphy, but they still should look at a receiver, as who knows what their injuries will do for them.

Longwell might be gone. But lets take a moment to talk about B.J. Sander.
Mike Sherman was crucified for picking him. Sander shut up, did his job and has done pretty well. Where's the *****ing now?

In summary, there's no need to sink the boat and try to rebuild. Packers fans just have to hang in there, as truly better times are ahead.

Unfortunately, the better times will coincide with the rise of the Bears and Lions, so the North division should be very competitive in upcoming seasons. But to look for major change in this team would merely set everything back for years.

I look at Nebraska. Frank Solich posted a 9-2 record and the 'fans' wanted change. They got it. Bill Callahan. Oklahoma and Nebraska played this past weekend and hardly anyone noticed. Bob Stoops is overseeing an off year there, but no one is calling for his head.

No matter what level, you can't win all the time, every year. You can second-guess nearly any decision made from the comfort of your home, without regard to being on the front lines, seeing all the factors.

I'm going to remain optimistic for the rest of this year, knowing things are going to be better for years to come.

If you can't see that, well, sorry.