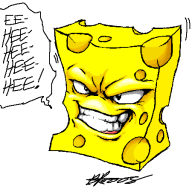 Joined

Jan 5, 2012
Messages

250
Reaction score

26
As a fan, this was the most devastating loss I've ever experienced. Through the ups and downs of the season, entering a game with the odds against my favorite team, watching them dominate throughout and then practically giving the game away on a silver platter to a team that I believe is more our rival than any NFC North team. Humiliating, deflating, and hard to swallow to say the least.

I'm the type of guy that is emotionally invested in my favorite team. I follow every headline, read every new article, delve into game replays to see what we did right and wrong. I'm the guy that's always shouting during game time and find myself overly elated with victory, and utterly disconnected after defeat. When the Seahawks scored that final touch down, my heart sank and I just couldn't find any words. I had to take a cold walk outside and try and find a way to collect myself.

When I returned home, my family attempted to comfort me and I snapped on them--and I'm by no means an angry guy. I think I realized then, that I am way too invested in the game. I mean honestly, a football game made me do that? Reality check. My favorite team isn't going to the super bowl, but they are still going home to their luxury life styles and are ultimately none too worse off than before with only a smidgen of pride lost.

I'm still upset with the loss, but I think in a way, at least for me, I'm glad it happened the way it did. It has given me the opportunity to wake up and realize that even though I'm always going to be a loyal fan to my favorite team, that there's really no sense being this emotionally vested in them. At the end of the day it's a game, and there are much worse things happening around me than a loss. Next year I will watch and root, but temper my reasoning that there's more on the line than there actually is.