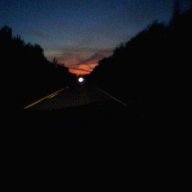 Joined

Jun 4, 2005
Messages

980
Reaction score

22
Location
Coach Years W L T % W L T % W L T %
Earl (Curly) Lambeau* 1921-49 209 104 21 .657 3 2 0 .600 212 106 21 .656
Vince Lombardi 1959-67 89 29 4 .746 9 1 0 .900 98 30 4 .758
Mike Holmgren 1992-98 75 37 0 .670 9 5 0 .643 84 42 0 .667
Mike Sherman 2000-04 53 27 0 .663 2 4 0 .333 55 31 0 .640
Bart Starr 1975-83 52 76 3 .408 1 1 0 .500 53 77 3 .410
Dan Devine 1971-74 25 27 4 .482 0 1 0 .000 25 28 4 .474
Forrest Gregg 1984-87 25 37 1 .405 0 0 0 .000 25 37 1 .405
Lindy Infante 1988-91 24 40 0 .375 0 0 0 .000 24 40 0 .375
Phil Bengtson 1968-70 20 21 1 .488 0 0 0 .000 20 21 1 .488
Lisle Blackbourn 1954-57 17 31 0 .354 0 0 0 .000 17 31 0 .354
Gene Ronzani** 1950-53 14 31 1 .315 0 0 0 .000 14 31 1 .315
Ray Rhodes 1999 8 8 0 .500 0 0 0 .000 8 8 0 .500
Ray (Scooter) McLean*** 1958 1 10 1 .125 0 0 0 .000 1 10 1 .125
TOTALS 612 +480 36 .559 24 14 0 .632 636 +494 36 .561
Sherman's only blight is post-season where his veteran QB has thrown record numbers of interceptions. Sorry, I like Brett, but his interception levels in key games under Sherman have been embarrassing.
Here's another link:
http://www.packers.com/history/record_book/nfl_postseason_comparison/
Maybe you can compare the winning percentage of Mike Tice, Steve Mariucci, and Lovie Smith to Mike Sherman's record. Gee, haven't the Vikings won the Super Bowl every year?