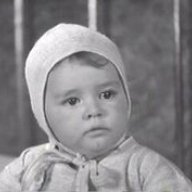 Joined

Mar 13, 2017
Messages

563
Reaction score

317
While some of that might be the media and fans like us pumping it up, I think the cat was out of the bag already. Even if it wasn't, Rodgers history speaks for itself. Given that history, if the Packers were suddenly contacting teams or acting interested in a trade, I think it would be pretty hard to hide it.

Rodgers value is being negatively affected by several things:

- His history
- His age
- His history
- His 2022 season
- His history
- Number of teams thinking he is the right fit to elevate them to a SB.
- His history
- His salary
- His history

If you want to fault Gute and Murphy, I would point to not taking this step last year.
There's a big difference between "Aaron is exploring all options but we'd welcome him back if he wants to stay" and "Aaron is disgusting and he's not welcome back." The Packers front office chose the latter. They are fools. And they likely will get Brett Favre-like compensation for him because they've burned all the bridges and have zero leverage.
If these guys played Texas hold 'em they'd be cleaned out in 15 minutes.