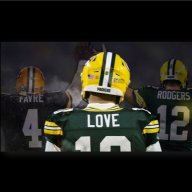 Joined

May 2, 2012
Messages

12,222
Reaction score

3,872
Had zero intent to sit down and do another mock this month, with the playoffs and more fleshing out of actual draft entries (final early-entrants list being sent to NFL teams the 21st). BUT....BUT....
One thing that as I keep playing around with my big board I am seeing is that as much as I want a WR I believe is worthy of 32 to be there, I see and think it will happen less and less....and if honest I'm becoming more and more of the mindset a OT and/or another CB is going to be the best bet for the BPA at 32....I know it is mid-January lot of change coming but screw it I love this stuff.
Round 1 - Pick #32 AHMAD GARDNER CINCINNATTI CORNERBACK 6'2' 188LBS
Honestly this pick is almost creepy similar to Stokes, as Gardner is a guy I have in my early rankings right in that top 5 expected CBs off the board and MAY slip to us but also could be gone by mid-20s. Stingley, Booth, McCreary, Elam are the early favorites to be top 5 selected...with the likes of McDuffie and Emerson and Kendrick all getting love too. *Pritchett is a guy I personally seem to be higher on than some others...testing of all of these guys and getting true measureables (and time to watch more of them could change my thoughts. HOWEVER back to the pick. Ahmad Gardner is DECORATED at the college level. Having more interceptions for TDs (two) than TDs allowed (zero) he also allowed just 712 yards TOTAL on 138 targets. His senior year heading into the playoffs opponents were a mere 8 of 30 passing his way and averaged only 1.9 yards per target. Gardner like Stokes could be one of the top tier that see another slide just a hair up, like we watched Greg Newsome do last year starting around the bottom 1/3 of top 10 to be picked ahead of Stokes...that happens and Gardner could be there for the taking just like Stokes and if he is it is my opinion you HAVE TO GRAB him. We are likely to lose two of three guys in King/Rasul/Sullivan - and honestly possibly all three. Stokes and Jaire are going to be scarier but we gotta push to have strong secondary play and adding another surefire young talent could make a massive difference in making that happen.
Round 2 - Pick #64 JALEN TOLBERT SOUTH ALABAMA WIDE RECEIVER 6'3' 190LBS
Before you see South Alabama and smirk...watch the tape and check the credentials. Tolbert can play - such a simple statement but is purely true about this cat. Back in 2020 only six WRs had more yards than him, two caught passes from first round QBs, two more caught passes from first round candidates in this year's class....Tolbert didn't have CLOSE to that and did what he did. What did he do in 2021...oh only tack on an additional 400 yards nearly with only one more game than in 2020 played in....on a terrible team to boot (they went 5-7 in the Sun Belt). This year only five guys put up more yards with one being Jameson Williams barely and also Jaxon Smith-Njigba from OSU....Tolbert is a beast. Only Jameson Williams had a higher YPC out of the top 8 receiving yard getters in Division I this year....which look out MVS Tolbert may not be quite as fast but he is a bonafide deep threat with three straight seasons averaging 17 or more yards per catch (19 in 2019 and 18 this year). High catches balls, quick route feet, runs through catches and has excellent RAC...I love this guy's potential. Is 64th high for him, some will argue, but others will say it could be a steal - let's see if lightning strikes again in the second round in Green Bay for a WR.
Round 3 - Pick #96 JAKE FERGUSON WISCONSIN TIGHT END 6'5' 250LBS
This pick would raise some eyebrows but to be honest our TE room has quite the shifting sands heading into 2022 and is an incredibly crucial position in the MLF system. No one knows what Tonyan will be or when he will be back ready, Deguara is progressing finally and Big Dog...then Daffney and Davis. If we win the SB is Lewis done? Surely he is done after 2022 if not. All that to say Jake Ferguson is that grab your lunch pale and report for duty type Y tightend that has produced over 30 catches every year for Ohio State (freshman year put up over 400 yards, and most yards his college career). Comfortable being handle the keys to the TE room and being asked to do it all, he is MR CONSISTENCY in this TE class and personally I feel provided who he is could be our #2 TE immediately if needed. I mean folks his four years he averaged 36 catches a year, over 400 yards a year, over 11 YPC and more than 3 TDs a season against high level defenses. This is a pick one can argue against as not needed this soon, but you cannot argue the logic of the pick - Ferguson will be a solid pick for whatever NFL team takes him.
Round 4 - Pick #133 LEO CHENAL WISCONSIN LINEBACKER 6'2' 250LBS
Leo Chenal is my favorite end of Day2/Priority Day 3 type guy. An extremely high character, high class, leader of a team type player that has produced the team leading stat lines for sacks and tackles for loss the last two years (and tackles total in 2021 to boot). Chenal is a dog, built and plays well against the run but shows signs of promise also in passing situations - with some refinement he could easily grow into a 3 down type guy, but immediately will worry all LBs on a team except the most cemented pros; special teams will love having this thumper as well.
Round 4 - Pick #137 BOYE MAFE MINNESOTA EDGE 6'4' 265LBS
VIOLENT HANDS AND MASSIVE MOTOR are the two things that jump off the tape with him. Is he polished, no....if he was he'd not be available, but dang there is a bunch here to like with above average speed and lateral movement to go with his high motor and hands. Put forth 7 sacks, 9 tackles for loss and 30 total in his 2021 campaign. Situational pass rusher early that when told to just go get the QB I think could excel, it's learning to digest and lane integrity for early downs that coaches will need to teach him to use his incredibly athleticism to his advantage there as well. Would we dip back into the MN defense pool after being burned prior? I say he is worth the pick for sure at 137 personally.
Round 5 - Pick #173 MARQUAN MCCALL KENTUCKY DEFENSIVE LINE 6'3' 379LBS OR 344LBS
BIG BOY on campus! Dude is a nose stuffing defensive lineman without question. Yes, a pure NT in the sense of what he is may be less and less popular in the league, but folks this bully shows athleticism and I wouldn't be shocked if could shed 10 pounds or so and not lose anything if needed. With Lancaster most likely out this next year this dude IMO immediately comes in and most likely takes Lancaster's role. I'm very curious to see what he weighs in at - as I've seen two main weights the most listed for him (379 and 344) It appears the 344 to be the lesser used one and to be fair I'd have expected he weighed around 350+ watching tape. Either way, a big nasty NT type is a cog we just don't have because we usually don't run with that BUT I am a fan of the idea of having one and see him experiencing success as an early down A gap presence by year two or so.
Round 6 - Pick #224 - DEVIN COCHRAN GEORGIA TECH OFFENSIVE TACKLE 6'7' 315LBS
Slightly leaner TALL tackle prospect that ended his college career in Georgia Tech transferring. He started two seasons at Right Tackle for Vanderbilt before transferring to Georgia Tech where he served as their starting Left Tackle in 2021. Tremendous length is very attractive for him IMO, and the versatility and comfort of having played on both sides is a bonus for what we need. He is a developmental tackle prospect on either side that isn't far from being ready for a role if he isn't....just touch too bendy (hips too high) sometimes and overall strength needs are the only things I see to want improvement on - but Day 3 prospects this ready are a blessing still.
Round 7 - Pick #249 - ZAKOBY MCCLAIN AUBURN LINEBACKER 6'0' 220LBS
Where Leo from earlier excels for his size and thumper abilities to attack between the tackles, Zakoby is that lighter quicker option more teams are adding it seems these days. Zakoby worst case is an excellent starter on special teams, with athletic ability to be a depth role guy...essentially you'd hope be the new Burns type guy truly. However, don't let his size make you think he doesn't play the run well or diagnose plays - he truly does that well, it is just he has trouble disengaging or getting beat on blocks in the box battles.
Round 7 - Pick #255 - ZYON MCCOLLUM SAM HOUSTON STATE CORNERBACK 6'4' 190LBS
Appears you have to have a Z or weird name to be considered in this mock....but for those not familiar with Sam Houston State (lol) this cat is an athletic beast that if he can translate his skillset over the massive jump from FBS to NFL could see a lot of success. Just an incredible amount of INTs (three every year but one which was the shortened 2020 season) and passes defensed in his time at Sam Houston State. So one of the biggest knocks arguably on him is he is a island man coverage type corner. Very rarely played zone coverages will need to transition to more of that at the next level, but with his hips and speed to go sideline to sideline I don't think this will be an issue for a guy that clearly has the chops to excel. Excellent hands, big frame, speed to match it....I mean....He is my this year's Robert Rochell from 2021 draft class.

Let's go!
Last edited: