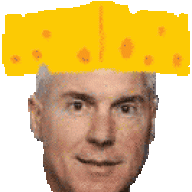 Joined

May 2, 2010
Messages

5,858
Reaction score

771
Location
From Rob Demovski at the Press-Gazette
Packersnews.com | Green Bay Packers | Insiders Blog » Updated 1-on-1 rushing/blocking records: Sherrod goes unbeaten at tackle
WHAT STANDS OUT TO YOU GUYS?
Newhouse stands out to me.
And bad #'s for the studs Matthews on defense, along with Neal, Raji, Walden. Jarius Wynn's ratio is pretty good in comparison I guess.
I guess the blocker has the edge.
Working exclusively at left tackle after losing the left guard competition to T.J. Lang, rookie first-round pick Derek Sherrod looked more at home. Despite missing Monday's practice because of a right knee injury, Sherrod had a perfect week in the one-on-one pass blocking drill. He went 3-0.
Below is each player's record in the drill throughout training camp, which this week's mark in parenthesis.
Offense
Scott Wells: 14-1 (3-0)
Bryan Bulaga: 24-2 (4-0)
Josh Sitton: 17-2 (3-0)
T.J. Lang: 18-8 (4-2, including 2-1 in three reps at center)
Chad Clifton: 8-2 (1-0)
Derek Sherrod: 32-10 (3-0)
Marshall Newhouse: 26-2 (3-1)
Caleb Schlauderaff: 23-13 (3-0)
Nick McDonald: 14-9 (2-1)
Evan Dietrich-Smith: 20-9 (2-1)
Sampson Genus: 21-13 (2-0)
Ray Dominguez: 19-22 (4-4)
Theo Sherman: 11-7 (1-3)
Chris Campbell: 7-6 (0-0)
Defensive linemen
B.J. Raji: 15-21 (2-5)
Mike Neal: 9-15 (0-0)
Ryan Pickett: 3-2 (0-0)
Howard Green: 2-4 (0-0)
Jarius Wynn: 10-20 (2-6)
C.J. Wilson: 7-28 (0-0)
Lawrence Guy: 6-13 (0-0)
Chris Donaldson: 9-14 (3-5)
Jay Ross: 10-33 (1-4)
Eli Joseph: 0-11 (0-3)
Outside linebackers
Frank Zombo: 7-9 (0-0)
Clay Matthews: 4-11 (0-0)
Erik Walden: 6-13 (0-0)
Brad Jones: 4-17 (0-0)
Ricky Elmore: 3-13 (2-2)
Vic So'oto: 11-18 (2-4)
Jamari Lattimore: 2-16 (0-5)
Inside linebackers
Desmond Bishop 0-1 (0-1)