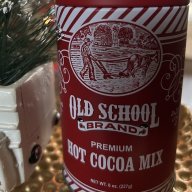 Joined

Aug 16, 2014
Messages

12,056
Reaction score

3,931
Eh possibly, I don't expect Gute to ever enter a draft with such a cornered void he essentially must do something. I one hundred percent expect a FA veteran TE signing - even if it is Lewis alone, but someone.

I expect a similar signing like that for WR as well.
I agree it's not in his nature. However that was then and this is now. I fully expect either a TE or WR selected this time, but leaning TE.
This draft we should conceivably get a few extra draft darts. There's a very good chance one of those is Round 1 or Round 2. IF that's the case? I believe there's a significant chance that Gutey makes an exception. The main reasons being:
1. he'll need to surround his Choice at QB with a weapon to give him every chance to succeed.
2. Last year he lost one of the best WR to ever play in GB and 2022 FA represented the largest dual WR contracts in FA (Hill and Adams)
3. We all watched Gute stand quietly as he witnessed the highest WR draft count in the top 20 since before he worked in GB.
4 We are selecting much earlier in the draft than we are used to.
5. We have extra selections.
6. The TE pool at the top 64 is strong
7. We are thin at a emphasized position of TE.
8. The WR pool in the top 64 has very few WR's that fit our mold (mainly Slot options)
9. He can't stand Rodgers imo and this would be the ultimate putting the screws to Aaron by finally breaking the mold.
Last edited: