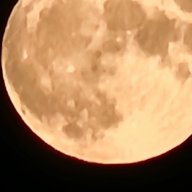 Joined

Feb 17, 2014
Messages

2,659
Reaction score

284
Yup, on any given Sunday...but that is why they play a 17 game season, to determine playoff positions.

Sunday will be a good measuring stick for the Packers and how they stack up against the "best" team in the NFL this year. Can the Packers beat the Eagles? Sure, anything can happen, but the odds are against them.
True and the Packers have made far too many mistakes to deserve to qualify for the playoffs.
As for the Eagles I think the Packers are going to at least be in the game with a chance to win at the end. The fact remains if you have Aaron Rodgers you have a chance despite him having an off year.
Id like to see that old shot play, play action post across the field that Nelson caught seemingly ever time. No one can run with Watson I dont see why we dont run that at least once a game. Should be minimum 3 shot play attempts to Watson a game I dont see what there is to lose
And give Toure the snaps Watkins is currently wasting something good will happen