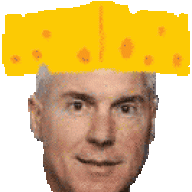 Joined

May 2, 2010
Messages

5,858
Reaction score

771
Location
http://packersinsider.com/?p=6254
~Since Ted Thompson brought in Dom Capers to run the Packers defense in 2009, the Packers have invested 13 picks on defense in the top-five rounds of the five drafts.
Seven of the players have been first or second round picks, premium picks.
Here is a look at the players selected on defense in these five drafts since Capers was hired:
1st Rounders: B.J Raji, Clay Matthews, Nick Perry, Datone Jones
2nd Rounders: Jerel Worthy, Casey Hayward, Mike Neal
3rd Rounders: Morgan Burnett
4th Rounders: Mike Daniels, Jerron McMillian, Davon House
5th Rounders: Terrell Manning, Josh Boyd
This is 13 defensive guys in the last 5 drafts, top-5 round picks.
I only stopped at round five, the round Seattle plucked Richard Sherman in that 2011 draft, after Thompson selected his own CB, Davon House a few picks earlier.
The other two main guys on defense over this time have been the two former Buckeyes, A.J. Hawk, the 2006 number-5 overall pick, and Ryan Pickett, the rare free agent addition who was once a first round pick of the Rams.
What Dom Capers needs, besides more talent, are guys who are smart and experienced enough to understand the intricacies of the schemes he runs.
Giving him rookie reaches like McMillian, M.D. Jennings out there puts a tremendous strain on the defense. That back end has to hold up.
The same is true at linebacker and defensive line. Datone Jones, Mike Neal, Jerel Worthy, Nick Perry didn't provide much their first year or two, despite being very talented. In time, who knows.
But what about now?
Is there another way where Capers could be provided a talent upgrade in a manner where the player doesn't need to learn the first part of the alphabet in the NFL? Like, possibly, a veteran?
Why, sure there is. That's called Free Agency, or even the trade wire.
And that's how Super Bowl teams
Seattle
and
Denver
have recently added:
Cliff Avril, Michael Bennett, Marshawn Lynch, Percy Harvin, Sidney Rice
for the Seahawks, and
Peyton Manning, Wes Welker, Trindon Holliday, Dominique Rodgers-Cromartie, Shaun Phillips, Quenton Jammer, and Terrance Knighton
(6-3, 335 pounds, does much more than Raji despite similar size).
San Francisco
was just eliminated by Seattle, but the 49ers had
Anquan Boldin, Ahmad Brooks, Justin Smith, Carlos Rogers, and Donte Whitner
among their starters who were all obtained as veteran additions either in free agency or trade.
Thompson, since the 2006 Woodson and Pickett additions, and 2007 Ryan Grant trade, has not added anyone of significance to this roster other than as draftees or street pickups.
That really should chance over the upcoming few months. This defense doesn't need a complete overhaul. It just needs a fine-tuning, and adding a veteran safety would be the first order of business.
Lucky for the Packers, there are a few available who won't come close to breaking the bank. They won't even come close to making what the Packers are forking over to Burnett.
The top target should be Super Bowl champion
Bernard "Weekend at Bernies" Pollard
. He made $1.9 million this season with the Titans. He quickly learned the Tennessee defense this year after leaving Baltimore after they won the Super Bowl last year and had to clear cap space to overpay Joe Flacco.
They lost Ed Reed, Anquan Boldin, Daniel Ellerbe, and Pollard due to financial considerations having to deal with Flacco.
You must be logged in to see this image or video!
Bernard Pollard
was an unsung cog on the champion Ravens defense last year, and he wasn't afraid of mixing it up with the big, bad 49ers. He's a
physical presence
, something the Packers defensive backs are clearly missing. And he's affordable, making only $1.9 million this season with the Titans on a one-year deal.
That's about 40 percent what Burnett made, and he didn't have a single interception or forced fumble. Pollard had three this season, in a new defense on the Titans. His hits have forced 13 fumbles over his career, and he's gotten to the QB for 9 1/2 sacks. He's smart, he's seen it all, so he will be an immediate improvement over anyone we have now back there, Burnett included.
He's 6'1", 225, only 29 years old, he's eight years younger than Charles Woodson.
Thompson should have brought Pollard in last off-season, but he banked on the draft & develop thing with his draft pick Jerron McMillian and his youngster M.D. Jennings improving, as well as Burnett developing. That proved very costly as all can see now.
The Packers also could use more pass rush at OLB, for various reasons. Number one, nobody has stepped up and claimed that opposite-to-Clay spot at LOLB yet. Perry has the tools, but is less durable than a Chinese knockoff product. Mike Neal showed some signs, but he's a free agent.
Number two, Matthews himself has not been able to last a full season recently. So depth is welcome always, but more so now, perhaps, as Matthews has not been able to avoid missing time, whether it's hamstrings or thumbs.
O'Brien Schofield
and/or
Everson Griffen
would both be great additions and again are affordable. OBS would be very cheap, while Griffen might take about a 4-year $17 million dollar deal, but he's a stud.
If the Packers would be able to add a piece at each position there, they would immediately become a better defense.
You must be logged in to see this image or video!
Aaron Rodgers has already gotten to know Everson Griffen. He would very much welcome getting to know him a lot better -as a
teammate
.
Everson is everything the Packers dreamed Nick Perry could become, or Mike Neal could become. And he's a good person off the field. Stealing a Minnesota Viking, in the beginning part of his prime, would be an added bonus.
This signing should set the Packers OLB's up with great frontline talent and depth. They'd have the trio of USC guys in Matthews, Griffin, and Perry. On passing downs, each or all of them could wreak havoc on opposing quarterbacks.
But beyond that, it would free up Thompson in the draft to draft the best player available and not have to just pick a safety for sake of filling that black hole back there.
If he sees a wide receiver, or tight end, or defensive end, or inside linebacker who he feels is a #10 guy on his board but is still there at #21 when his pick is up, he can swing for that premium talent without worrying about that safety hole, or lack of pass rush.
Or if it's a young safety, he can still take that safety. He just won't have to play right away in Capers system and he can learn and develop for a while without being relied on to instantly start despite not knowing what they're doing out there (see Jerron McMillian).
Here are the
TOP TEN free agents
I would try and target. I would really want to make sure to get a safety and a linebacker, or even help on the defensive line. I believe there are a couple of guys the Packers could sign combined for less than what Raji wants, who will each out-perform Raji.
The Packers could use an inside linebacker more than an outside linebacker in my opinion. But the talent available -at a reasonable price- appears to be quite attractive at outside linebacker.
You might notice the absence of Brian Orakpo, Jimmy Graham, and Jairus Byrd, the safety from the Buffalo Bills. Yes, they might be better overall players. But let's be realistic here. Thompson is not going to pay any Maserati prices for free agents. Ever, and especially not this year when he has over a dozen of his own free agents he'd like to retain.
Here is my top ten list, with my estimated expected amount of money it will take to win the players' services. The amount of $ factors heavily in my rankings. It's not just best players 1-10.
Bernard Pollard, Safety, Tennessee Titans $$
Everson Griffin, Outside Linebacker, Minnesota Vikings $$$
Donte Whitner, Safety, San Francisco 49ers $$$
O'Brien Schofield, Outside Linebacker, Seattle Seahawks $
T.J. Ward, Safety, Cleveland Browns $$$$
Jason Worilds, Outside Linebacker, Pittsburgh Steelers $$$
Paul Soliai, NT/DT, Miami Dolphins $
Malcolm Jenkins, Safety, New Orleans Saints $$$
Donald Butler, Inside Linebacker, San Diego Chargers $$$$
Terrence Cody, NT/DT, Baltimore Ravens $
You must be logged in to see this image or video!
O'Brien Schofield is a very talented outside linebacker, from the University of Wisconsin. He was set to be a first or second round pick in that 2010 draft. But he tore his ACL leading up to the draft. Arizona still selected him in the 4th round, knowing he'd be redshirted his rookie season. He did pretty well for Arizona in 2011 and 2012, but they shockingly cut him before last season began. He was courted immediately by numerous teams. He chose Seattle, who had expressed serious interest in drafting him originally.
http://seattletimes.com/text/2021513533.html
"[His] was a name they knew well as Carroll said the team had its eye on Schofield for the 2010 draft before the Cardinals selected him in the fourth round. "This is a guy that we liked in the draft," Carroll said. "We had a place where we were going to pick him and unfortunately for us he went before so. So we've played him, he's played against us. He's a very active, very versatile football player. … We are really excited to get him on the team, and unfortunately it took us a couple of years to get him."
Let's pretend, for a moment, you are frugal and prudent, and you only have
4$
to spend. Does that sound more realistic than Thompson spending a fortune on one guy like a Byrd or Orakpo? It sure does.
I
bolded
above what I would do with that small
4$
amount of money. That scenario would give the Packers boost at all three levels of defense.
I really like Schofield.
But I really love Griffen.
I'd be tempted to sacrifice the DL help and spend a bit more, perhaps, to just come away with two guys in Griffen and Pollard.
I think Griffen is good enough he could match Matthews in sacks, depending on the blocking matchups.
Last edited by a moderator: