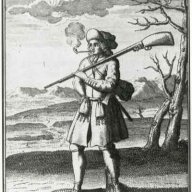 Joined

Nov 10, 2021
Messages

1,993
Reaction score

1,548
If I had to guess. It is due to oil and water, as well as a few other components not mixing well. That being, the type of players you have and who/what brought them to Wisconsin.

- Chryst (and staff) players: Played for or recruited by old coach/staff

- Cincinnati players: Played for or recruited by Fickell/Staff

- Transfer Portal: Didn't play for either coaching staff

This has been a dirty changing of the guard. It won't surprise me to see some starters with eligibility hit the transfer portal. There is talk of players that haven't "bought in". I assume these are the players that got "stuck with" the new coaching staff and preferred the old regime.

Fans just need to sit back and let things work themselves out. Fickell has proven himself to be a damn good coach and recruiter. The last thing that this program needs right now is a bunch of angry, impatient fans, not wanting to give the new coaching staff adequate time to fix the hangover they were left from Chryst.
A lot of what you said is more than likely true. We're going to find out how bad it has been, after this season has ended.