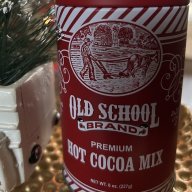 Joined

Aug 16, 2014
Messages

12,056
Reaction score

3,931
Is somebody channeling Jeff Fisher and claiming that running more often leads to wins?
Nope. I never said that. Show me the post where I said in some global format. It's not there. you're just frustrated because you have no evidence to support your claim on this specific argument.
Stick to the topic. GB. 2022.
Funny how everyone tries to minimize an effective running game, but noone can support it with anything but hyperbole and innuendo and evolves to misrepresenting a poster instead of showing us evidence otherwise.
0-7
I just had someone in here tell me OBJ Jr. has never been anything but a 500 yards wideout. That he's never surpassed 1,000 yards. I understand things have been a little uncomfortable in GB and that's caused some undue stress. Yet people are really going wayward when it comes to sports!
Rich Eisen recently proposed that the Jets should send the Packers a conditional future draft Selection in trade for Aaron Rodgers. What??!
Next thing you'll have me believing is that Princeton has gone Mad in March

Last edited: