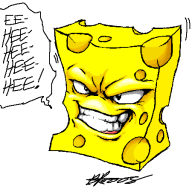 Joined

Jan 5, 2012
Messages

250
Reaction score

26
So obviously I'm all for the call given that it elevated the pack to a victory, and even though part of me wants to believe the correct call was made I can't help but understand the situation: if the call was reversed, I'd be screaming BS at the refs and wallowing in a season lost because of a bad call.

Never minding the referee explanation, the internet as a whole seems split on the call. Many think it was called correctly, many believe it was hogwash. Here is what I want to know. If the call is in fact incomplete by the way it is explained, then why are so many amazing juggling catches while going to the ground called complete?

For example not once, but TWICE in these playoffs a receiver has gone to the ground juggling the catch, never maintaining complete position and then securing the ball between his knees. Completed catch is the call. So why in this scenario is it a catch? To me it appeared Dez never really lost the ball, it never hit the ground, and he re-established possession in the juggling act.

Again, only reason I'm not throwing a complete fit is because it benefited the Packers either way, but if the situation was reversed I would be steaming mad I'm sure, as would most of Packer nation.