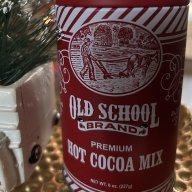 Joined

Aug 16, 2014
Messages

6,614
Reaction score

1,326
My question is this - would you rather have efficient QB play or Superbowl wins? Ideally, I would want both. I really do appreciate that #12 rarely turns the ball over and has consistently had great stats but the bottom line is 1-4 in NFC championship games.
That's true, but sounds like you've missed something..
Brady has
21
years under his belt as a starter while Rodgers has
13
That's
8
more seasons
Then go and look how many top Defenses Brady had in his
first
13 seasons. You'll be absolutely amazed and glad you did the research.
Then go and compare Aaron's Defensive rankings for his total 13 seasons. Tell me that didn't have a profound effect on the team winning? Pay particular attention to Points allowed rankings for the 2 QB's.
Using only SB Championships without recognizing the Defensive contributions an unfair way at worst and incomplete method at best in judging the value of a QB
Last edited: