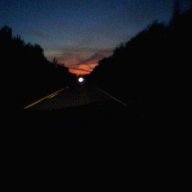 Joined

Jun 4, 2005
Messages

980
Reaction score

22
Location
At some point, all you Favre-lovers are going to have to realize that Turkey-Boy thinks he can do it all. He could when he had an all-star cast around him.

He leads the league in interceptions. What team can overcome that?

I know, Mike Sherman is the reason for all the losses, he's the reason for sexually transmitted diseases, the high price of gas, cold weather, bad crops, and Wisconsin having an abundance of obese men and women.

But at some point the offensive line has to take it's share of the blame(what happened in one year?) and Turkey-Boy's show-off tactics have to held accountable.

You can now start the long line of excuses for our $10 million dollar interception thrower...and then stop and realize you are doing what you accuse Sherman-backers of doing.

Have a nice day. :-?