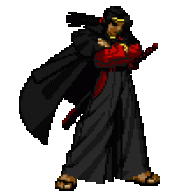 Joined

Dec 12, 2004
Messages

11,903
Reaction score

4
Location
I was thinking, if I was a Head Coach and GM of a team and was demoted and had a new guy over my shoulder who could fire me, that would take a lot to handle. IF Sherman can do that and excell at HC I would have to give him a LOT of respect.
If we get a new GM I hope he/she comes in with his speach starting off something like. Hi, I'm glad to be a Packer blah blah, about the team you say, well this Sharper guy is gone he can't tackle better than high school students, Hunt is gonna be hunting for a job, we'll replace bubba through the draft, two PUNTERS? both are gone we will never need to punt again because brett will come back to his old form for one more year and the big reason we do not need to punt is because i have jus f ired Tom Rossley, our defense has taken a tremendous improvement because in the same breath i fired rossley slowik was released. Brett will be calling his own plays, the OC will be Troy Aikman and our DC will be Jim bates with Mike Singletary(jus threw this in because i read it on packersnews.com forum lol) as his co DC and tackle teacher.
On a side note, I'm gonna fine any player $5,000 for each missed tackle, proceeds will go to the end of the year fan support party in the Resch Center.
So ya, that's me being bored at work boys n girls