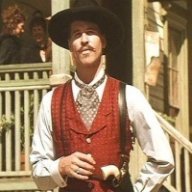 You retired too? .... Not me. I'm in my prime
Joined

Aug 2, 2005
Messages

4,855
Reaction score

8
Location
Adam Schefter of NFL Network and John McClain of the Houston Chronicle report that the Atlanta Falcons are close to trading quarterback Matt Schaub to the Houston Texans, for a second-round draft pick, and possibly for other compensation.
Schaub is a restricted free agent, who carries the highest possible tender offer. If another team signs him to an offer sheet and the Falcons opt not to match it, the Falcons would receive a first-round and third-round pick as compensation.
Last year, there were strong rumors that Schaub would be traded to the Vikings. The talks progressed to the point that (as we've heard it) Schaub was looking for a home in Minnesota.
As Schefter points out, the move has major significance for both teams. First, it means that the Texans will pass on quarterback Brady Quinn if he falls to them at No. 8 in the first round, and that current Houston starter David Carr is (as most league observers believe) done. Second, it means that the Falcons are making their bed with quarterback Mike Vick, anointing him as the once and future leader of the team even after a string of on-field failures and off-field embarrassments.
For new coach Bobby Petrino, it's not a bad development, from a job security standpoint. He now has at least two years to get Vick turned around and, if Vick never fully develops, Petrino will get another two or three years to develop the next guy.
In an era where the five-year plan has become extinct, this is the equivalent of Petrino finding a dodo bird in his back yard.
http://www.nfl.com/nflnetwork/story/10078226
This opens them (Houston) up to drafting Peterson if he slips down or OT Brown to help anchor the line.