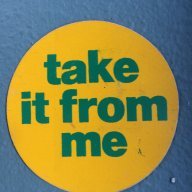 Joined

Mar 11, 2014
Messages

701
Reaction score

82
I am sorry but if f you think 346 yards, 3 TD's, 1 INT is below par, not only can I not help but you are an absolutely delusional person. I mean your Rodgers hate is blinding you. Did you forget about the TB TD that NEVER should have happened? Did you forget about the offensive line that was leaking like a sieve?

Did you forget about the lost fumble? Did you forget about the coach that inexplicably took the ball out of the MVP's hands?

Yes Rodgers had some failures in that game but Rodgers performance against that defense was just short of
phenomenal and his team failed him more than he failed them.

Seeing it any other way means you don't know a single thing about football.

To finish this off I am highly pissed at Rodgers, I too think he is a crybaby diva at this point but I refuse to let those feelings keep me from seeing the facts. And the facts are if a football team needs the QB to be perfect instead of simply great to win playoff games on a continual basis, then your football team is not the good and is completely carried by a few great players on the team.
Yardage means nothing… meaningless stat… meaningless. How many times did Rodgers come fail to convert after a turnover or in the red zone. He underperformed BIG-time. Football games are won by scoring points… not stats. Stats are for losers trying to justify failure… that's Rodgers in a nutshell at this point. Time to move one!!