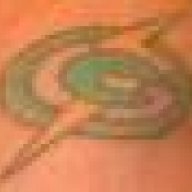 Moderator
Staff member
Moderator
Joined

Mar 7, 2005
Messages

21,928
Reaction score

2,057
Location
PHOENIX - The NFL Owners meeting are in full swing with announcements and committee meetings highlighting the week but it's the deals made on the side that give juice to the week.

One such deal offered Monday night, if it happens, could have major ramifications on two franchises and one franchise player.

Drew Rosenhaus, the agent for Bears' disgruntled Pro Bowl linebacker Lance Briggs, told FOXSports.com that the Redskins informed him Monday that they would like to swing a deal that would send Washington's first-round pick, No. 6 overall, to Chicago for the Bears' first-rounder, No. 31, and Briggs.

When asked about such an offer Redskins owner Dan Snyder confirmed to FOXSports.com that he in fact wanted to make the move and they were waiting to talk to Chicago. In fact, Snyder spent a couple of minutes talking to Briggs, who showed up with Rosenhaus at the meeting.

Snyder and football operations man Vinny Cerato left to find head coach Joe Gibbs regarding the deal. But before leaving Rosenhaus informed Cerato that he in fact spoke with the Bears and they were waiting an official call from the Redskins.

Briggs told FOXSports.com earlier this month that he would never play another down again for the Bears and he was willing to sit out the 2008 season.

Obviously many deals are discussed but fail to come to fruition and this deal could die as well. Both teams seemed to be on the same page but Gibbs also needed to sign off before an official offer was made. Plus, while Snyder said he'd work the deal Washington needs to formally reach out to Chicago and make an official offer. Washington could also in the end decide to change their minds as any trade would entail them getting Briggs signed to a long-term contract.