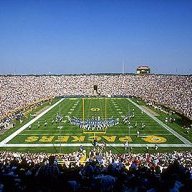 Joined

Sep 2, 2011
Messages

98
Reaction score

23
Packer Nation and others react to the tragic loss of Michael Philbin, the 21-year old son of Packers offensive coordinator Joe Philbin:
The Packers released a statement concerning the death of Michael Philbin through general manger Ted Thompson:
"The Packers family was saddened to learn of the passing of Michael Philbin, son of offensive coordinator Joe Philbin. Our thoughts and prayers are with Joe, his wife, Diane, and the Philbin family as they cope with their loss. This is an emotional and difficult time for them, and we ask that everyone respect their privacy. All of us in the Packers family share in their grief."
Andrew Brandt who worked in the Packers front office and with Philbin from 2003-2008 wrote this
at the NationalFootballPost.com
"I worked with Joe in Green Bay from 2003-2008 -- he has been part of both the coaching staffs of Mike Sherman and Mike McCarthy -- and grew to truly appreciate him. I didn't know Michael or any of his five siblings but they would show up en masse to Packer functions, quite a sight as someone would inevitably call out, "Here come the Philbins!"
Joe is as humble and honest as can be. With New England roots and many years in the Midwest -- he coached at Harvard and Iowa, among other places -- Joe has traits of both areas. He has a dry wit, a wry and sometimes sarcastic sense of humor along with a no-ego kindness that becomes clear in the first few moments of knowing him. We would talk about topics far beyond football, as he possesses a large and diverse world-view."
Clay Matthews on the Colin Cowherd show Tuesday
"A terrible tragedy, being that the Packer organization is family-first environment we feel for the Philbin family and I think it goes without saying that this game, and how we approach it and how we play will definitely be dedicated to him and hopefully we do it the right way."
Mike McCarthy said Monday:
"The Philbin family's obviously going through a tough time right now, and as we always have, we're a family-first philosophy with our organization, with our program."
Aaron Rodgers on ESPN Radio 540
"It's been a rough couple of days. ... It's been tough. This is like a family, our team, the coaching staff, the support staff. It's hard to try and describe the feelings. We came in here on Monday and found out that things weren't looking good. I think everybody was nervous about it. We heard the news Monday afternoon. It's been tough. We all love Joe. I know how much he's meant to me and my development and how important it is, the time he spends with us each week, how he gets us prepared - just his presence around here."
Tweets from Green Bay Packers
Jermichael Finley
"Life throws the bad things at us to make the good things all the more worthwhile."
T.J Lang
"As children, we all have to someday say goodbye to our parents, but a parent should never have to say goodbye to their child."
Josh Sitton
"Please say a prayer for the Philbin family"
Greg Jennings
"I pray that Michael Philibin rest in peace & watch over us Sunday.Pack fans let's be louder than life Sun & make it special for coach Phil!"
New York Giants defensive lineman Justin Tuck
"Our prayers go out to the Philbin family and Packer nation for their loss"