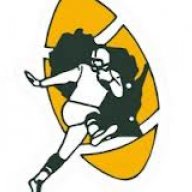 Joined

Feb 23, 2015
Messages

1,789
Reaction score

258
After the Vikings squeaked past the Packers a couple weeks ago, Vikings play-by-play guy Paul Allen was feeling his oats a bit and went off on Matt LeFleur and the Pack:

"I'm gonna take the high road on it and say I'm very impressed by the Green Bay Packers, finding a way to win 8 games despite all those injuries, A-Rodg's toe, Covid, Lying, and everything. I'm not going to say to that coach what I wanted to say like 'you can go ahead and put Eric Stokes on Justin Jefferson for the rest of his career, and like he did in 2019 when he was with LSU and Stokes was with Georgia, he [Jefferson] killed him, and he killed him today, and he will kill him every single time they meet."

Allen ended his remarks bluntly saying "Best of luck to you guys the rest of the way, and quite honestly, I hope you lose every single freaking game the rest of the year."

Since then, his mighty Viqueens have gone down in flames, including a humiliating loss to the previously winless Lions. As of now the Heidis are out of the playoff picture and are on the verge of being eliminated from winning the division.

Enjoy your high road, Mr. Allen.

Next up for purple failure nation is a date with the Steelers in the Embarrassment Bowl, featuring the team that tied the Lions and the team that lost to the Lions. Should be a hoot.