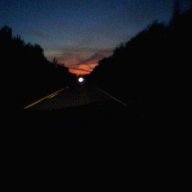 Joined

Jun 4, 2005
Messages

980
Reaction score

22
Location
Gleaned this from Pro Football Talk by Mike Florio...I met Tim Lewis when I worked in Marinette and he was seeing a woman friend from there. Nice guy. This was a short time before his Packer career ended.

Also, Florio has a thing or two to say about Favre. This guy has some legit contacts around the league. The Farve thing he's pulling out of his heinie, but he does have a solid contact somewhere in the Packers organization...
---------------------

TIM LEWIS ON SHORT LIST FOR VIKINGS GIG



Word around the league is that Giants defensive coordinator Tim Lewis is on the short list of potential head coaching candidates for the Minnesota Vikings.



We know, we know. The Meathead has done well over the past six weeks, turning a pathetic 2-5 squad into an 8-5 contender.



But the stink of the first seven games remains, with the Vikings still at minus-40 in the points scored versus points allowed comparison. (The 3-10 Packers, in contrast, have scored as many points as they have allowed.)



And the stench from the team's horrendous start goes beyond the field. Owner Zygi Wilf is regarded as a man of high moral character, and the concern is that the Meathead's involvement in a Super Bowl ticket scalping scam and his ultimate authority over the team that spawned the Love Boat scandal has sealed his fate, regardless of how the team finishes.



Lewis is attracting Wilf's interest because Lewis currently works for the Giants, the team that Wilf followed for most of his life before buying the Vikings. And although we've heard some negative feedback regarding Lewis's past performance in job interviews, other folks around the league have a very high opinion of Lewis -- and some think he's destined to become a head coach in the 2006 hiring cycle.



PACK WILL SAVE $7.2 MILLION IF FAVRE FLEES



A league source tells us that the Packers will take a $2.8 million cap hit if quarterback Brett Favre is traded or released in 2006.



But letting him go, via trade or otherwise, will save $7.2 million against a cap number that otherwise will be $10 million.



We're not suggesting that the Pack plans to deal or dump Lord Favre, but how can the team not at least toy with the idea of clearing that much space by nudging a guy who has been holding the franchise hostage with his annual "Should I Stay or Should I Go" routine?



By continuing to hang around year after year, Favre is preventing (in our view) the Packers from forming the nucleus of its next generation team. So even though some of the cheese puffs might huff if the team makes the first move in moving on, it's high time to tear off the Band-Aid and get ready for the future.