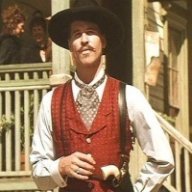 You retired too? .... Not me. I'm in my prime
Joined

Aug 2, 2005
Messages

4,855
Reaction score

8
Location
I don't agree with Prisco very much.. but...
I am sorry but I am one that has to agree that Russell is being over-hyped in my opinion.... I don't know about 20th but I am not sold on number one for sure, he had probably the most talented team the last two years and they disappointed each year. All Russell's fault, no, but he is the leader of the team on the field. Destoying Notre Dame's D, come on, everyone did last year....
Here is another statement..
Said one astute, high-ranking evaluator, whose team has no need for a quarterback, of the draft's top two quarterbacks: "Physically, arm-strength-wise, there is no question who has the advantage. But if you want to talk about mental aptitude, ability to escape pressure and make good decisions, it's not even close. There is a big 'miss' factor on Russell. He had a lot of up-and-down games, and he makes a lot of bad decisions. He's sitting in the middle of the second round right now on our board. He'll never make it that far, but that's where his value is. After Quinn, I would be sweating if I needed a quarterback from the rest of this crop."
Good forum fodder though

http://www.sportsline.com/nfl/story/10097800
1. Calvin Johnson, WR, Georgia Tech -- The more you hear about him from scouts, the more you get the idea he's as close to perfect a prospect as you can get. He will be special.
2. Adrian Peterson, RB, Oklahoma -- He had an amazing Pro Day workout, which we expected. He will be a lot like Eric ****erson.
3. Brady Quinn, QB, Notre Dame -- After observing him at the combine, I'm convinced I'm right that he's the best quarterback in this draft. He's next in the Tom Brady-Peyton Manning class.
4. Joe Thomas, T, Wisconsin -- He is a prototype left tackle, and their value is big in the draft. He excels in pass protection, which teams crave.
5. Jamaal Anderson, DE, Arkansas -- He has the speed that teams love off the corner. His athleticism is enticing to all the scouts.
6. Alan Branch, DT, Michigan -- Some scouts downplayed his workout at his Pro Day, saying he was out of shape. But he's a force in the middle. At 330 pounds, he will clog things up in a big way.
7. Gaines Adams, DE, Clemson -- Here's another speed rusher who will come off the board early. He can attack the quarterback.
8. Amobi Okoye, DT, Louisville -- At 19, he is just now growing into his body. His quickness off the ball is Warren Sapp-like. His future is so enticing.
9. Levi Brown, T, Penn State -- Thomas gets all the attention, but this guy may not go far behind him. He is a nasty player who plays with a mean streak.
10. Ted Ginn Jr., WR, Ohio State -- Many scouts are knocking him down some because of his injury. I don't buy it. He's a game-changing receiver who is a little raw but will be a star with coaching.
11. Leon Hall, CB, Michigan -- He ran faster than many expected at the combine, which solidified his spot as the top corner.
12. Marshawn Lynch, RB, California -- Lynch has big-play speed and he can catch the football. People are dropping him down their lists, but they shouldn't.
13. Reggie Nelson, S, Florida -- He has range and the ability to cover a little better than LSU's LaRon Landry, which is why he's higher. Some scouts think he will need to tackle in the hole better than he has in the past.
14. LaRon Landry, S, LSU -- He's a great specimen, but he doesn't look as fluid as Nelson. Looking at him, though, he's got all the tools.
15. Jarvis Moss, DE, Florida -- At 6-foot-6, 255 pounds, he has explosive speed off the corner. There are some character issues.
16. Patrick Willis, LB, Mississippi -- He is a big tackler who dropped on a lot of boards until his Pro Day workout. I really like this kid.
17. Adam Carriker, DT, Nebraska -- He has bulked up to 305 pounds and is more of a 3-4 end or 4-3 tackle. Whoever gets him will be getting a player that goes non-stop all the time.
18. Greg Olsen, TE, Miami -- He ran an eye-opening 40 time at the combine, which vaulted him up team's boards. He's clearly the top tight end in a weak class.
19. Lawrence Timmons, LB, Florida State -- He might be better than former Seminoles linebacker Ernie Sims, who played really well for the Lions last year. His workouts haven't been great, but he plays much faster than his 40 numbers.
20. JaMarcus Russell, QB, LSU -- Yes, he has a big arm. Yes, he's huge. But I still have reservations about the way he plays the position. He threw into coverage a lot against good defenses and he's careless with the ball.
21. Dwayne Jarrett, WR, USC -- I know he ran a 4.62 this week, but he plays faster than this. Don't make the mistake of thinking he's another Mike Williams.
22. Dwayne Bowe, WR, LSU -- This long strider really came on as a senior and will continue to improve. He is so smooth.
23. Chris Houston, CB, Arkansas -- He does a nice job in coverage and has the speed to play man in the NFL. He's a fast riser.
24. Anthony Spencer, DE, Purdue -- Here's another speed rusher who will get pushed up higher because of that ability. He plays hard and will be a 4-3 end or a 3-4 outside linebacker.
25. Ryan Kalil, C, USC -- He's the class of the center position. He's not huge, but he gets by with great technique.
26. Paul Posluszny, LB, Penn State -- He's the type of linebacker you pencil in as a starter for 10 years and don't worry about that spot.
27. Ben Grubbs, G, Auburn -- He is a quick, athletic guard who gets off the ball with plenty of quickness. He will grow into a Pro Bowl guard, which isn't so bad considering the money non-Pro Bowl guards are getting these days.
28. Aaron Ross, CB, Texas -- He is a risk-taking corner who should excel as a man-coverage player in the NFL. Some scouts think he doesn't tackle well enough, but I tend to think he's good enough at it. Coverage is more important anyway.
29. Robert Meachem, WR, Tennessee -- Any teams looking for a speed threat have to look at Meachem. He will be a better NFL player than he was a college player.
30. Darrelle Reavis, CB, Pittsburgh -- He ran a 4.4 40 at his Pro Day workout, which alleviated some doubts of the scouts. He can also excel as a return man.
31. Justin Harrell, DT, Tennessee -- He missed most of last season with a ruptured biceps tendon, but at 6-5, 300 pounds, he has the skills to be a force in the middle. He showed well at the Tennessee Pro Day, which will help his draft stock.
32. Brandon Meriweather, S, Miami -- He is a playmaker who has the speed to play corner. He might be downgraded some for his part in the Miami-FIU brawl, but he will be an impact player.