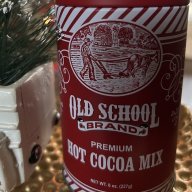 Joined

Aug 16, 2014
Messages

12,819
Reaction score

4,524
The Packers WILL be using the 5th year option on Love by May 1 at $20mil for '24. They have 2 years to see what Love can do, but IMHO it won't take nearly that long to see that he's GB's future stud.
Exactly. I really think this time without pressure has been huge. Regardless of the circumstances, the confidence Love gained in that Eagles game has been marinating.
I expect Love could have a slow start just getting into the flow, but I fully expect him to have a breakout game in several weeks times. I think it'll be smart getting him a couple more Receiving upgrades for these next 2 seasons. Particularly a top 10 league level TE, plus a Slot WR that is formidable (top 50 type). The Amari experiment is over and Randall Cobb is as good as gone. Eventually I'd like to overlap RB IF there is a RD4-5 graded player that is a dual threat prospect.
Rodgers had Jennings and Driver and Donald Lee and the next season we had Finley and Lee. With Ryan Grant at RB. He also had a pretty solid OL with Chad Clifton and Mark Tauscher at LT/RT Josh Sittinnand Daryn Colledge and Scott Wells at Center. That was a very good OL. IF We get an extra draft pick, 1 more upper echelon OL might be warranted. If we come out of this draft with a WR, TE and OL by close of Round4 we should be solid.
Last edited: