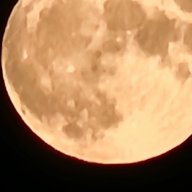 Joined

Feb 17, 2014
Messages

2,669
Reaction score

290
Yes, his arm was in there and knocks it out. But if that happened at the 23 instead of the end zone and then the ball goes to the ground I have a feeling there's very little probability they call that a catch fumble.

It's a catch only because they have some different rules in the end zone.
Here's the thing...so we're concluding that because Ford touched the ball it was a td and the defender on the Doubs catch in the endzone did not thus it was incomplete ?
All I'm saying is call it the same both times...to me it doesn't matter if the defender touched the ball or not. Thats all part of completing a catch in football. The defender gets to try to knock it out before the pass catcher completes the catch. Kind of a big part of the game