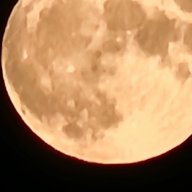 Joined

Feb 17, 2014
Messages

3,012
Reaction score

488
Done on fanspeak

Cut

Mason Crosby, Nick Perry, Tramon Williams, and a bunch of fringe guys like Trevor Davis, Antonio Morrison, Tra Carson, etc

Resign

Brashaud Breeland 3 years 15 million 5 m guranteed
It was tough to cut Williams but I think his 5 million in cap space was better off allocated to resigning breeland the younger player who provides more playmaking at this point in their careers

Sign

Lb Dee Ford 4 years 48 million 24m guranteed
Strong edge rusher had 13 sacks for new Packers Lb coach while they were both in KC in 2018.

Lb Anthony Barr 4 years 48 million 24 million
guranteed
The man who injured Aaron Rodgers comes to gb to win a superbowl as a team leader excelling at a new/old position alongside Rodgers. Should make for quite the story during sb week. But all foolishness aside I think if gute pays Barr and the coaches move him back to the edge a position he excelled at in college, 23.5 sacks in 2 seasons, should pay huge dividends for the Packers.

S Earl Thomas 4 years 36 million 16 m guranteed
Pettine gets the single high playmaker his defense relies on so heavily to be at it's best. Between Thomas who I'd expect to be rejuvenated by the move from Seattle and the two edge rushers, the gb defense would immediately be a legitimate one.

Wr John Brown 3 years 21 million 10 m guranteed
The only offensive addition brown is a small explosive slot reciever, the likes of which the Packers have never had during the Rodgers era. In 2018 in Baltimore brown put up 42 receptions 715 yards and 5 tds. That was good for 17 yards a catch with a ling of 71. Getting even that production from the slot would be a welcome addition to the offense. But there's good evidence Brown would exceed those stats in a full season with Rodgers. In Baltimore brown put up most of those numbers when flacco was the qb once the rookie took over browns stats fell off. And in his first 2 years n Arizona he had 113 catches for 1699 yards and 12 tds. That was with Carson Palmer at qb another more conventional guy like flacco. With Rodgers the 28 year old should return to his 2015 form 65 for 1003 and 7 tds. Which would be huge for the Packers offense

End up with over 26 million of cap space left. With draft picks costing 10 million approximately that still leaves a nice cushion to protect against in season injury.

Draft

#12 Devin White ilb
Packers defense finally gets that explosive playmaking 3 down ilb they haven't had for too long. White should develop into an all pro in Mike pettines inside linebacker friendly scheme

#30 Tj hockenson te
Offense gets the piece it's been missing since Jermichael Finley with one huge difference this guy can block just as well as he can split the seam or turn a short pass into a long gain

#44 Zach Allen de
A big athletic defensive end with pass rush skills. Paired with Clark and Daniels the dl would be truly dominant

#75 chauncy Gardner Johnson s
This guy reminds me of nick Collins the way he flys up to fill in run support. He's super athletic and would be a perfect compliment to Earl Thomas at string safety. He excels in making plays from the slot where hed likely spend a lot of his time as Thomas manned the deep middle. But make no mistake Gardner Johnson has the skill set to take over that role from Thomas in a few years

#114 Beau benzschawel g
Packers get a plug and play Wisconsin offensive linemen who will instantly stabilize the right guard position for years to come

#118 jalen jelks olb
Tall and athletic needs to develop a little but he's got plenty to build on. The guy knocked down 7 passes in 2018

#150 Jamal Peters
Long athletic corner prospect to add depth and provide value in special teams. 4.4 speed and plus athletism a continuing trend

#185 penny Hart wr
An explosive small slot receiver pretty similar to John Brown but in my mind having two of those guys isn't a bad idea to both protect for injury and to have the ability to really stress the defense from the inside

#194 Nate Davis ol
Another prospect to add some depth along the line. I think davis can play guard or tackle valuable versatility

#226 Cole Tracy k
A young kicker with great accuracy to replace mason Crosby.

This team could really make a turn around in 2019 with these additions. I think it's a for sure playoff team and highly likely to make a deep run into the playoffs depending upon the jumps they get from their young guys.