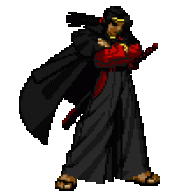 Joined

Dec 12, 2004
Messages

11,903
Reaction score

4
Location
I think you guys need to be scared. I love my Packers, they did good. Rex is NOT the guy. 0.0 QB Rating?

The Packers made the Bears look pedestarian tonight. Of course, we will hear the Bears had nothing to play for, etc etc. That's wrong. That's ******** at its finest. It's a division rival. When the Pack was up, the Bear was down, it was always a hard fought bruising game regardless of what was on the line. The same can be said when it was vice versa.

The Pack handed it to the Bears tonight. Other teams took notice.


You(Bears) will be one and done. Seahawks/Cowboys will tear you up. If not, the Saints/Eagles will.


I still keep playing Nick Collins INT for TD in my head. I don't know why, for some reason, it took my breath away. It was a thing of beauty. It's how defense should be played.


Packers NFC record 7 - 5, Divisional record 5 - 1. 5 - 3 on the road and 3 - 5 at home. I've kind of had a rule of thumb, you win all at home an half on the road and you're in good shape.


People wanted McCarthy's head (at times, I lost faith in him too) and demanded we should have the Lions HC or Vikings HC.

Right now, this minute, I'm glad we have McCarthy. McCarthy is going to do his best to prove it is best for Brett to play his final year, as in 2007.