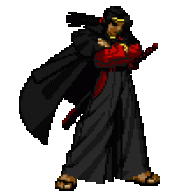 Joined

Dec 12, 2004
Messages

11,903
Reaction score

4
Location
I was listening to I think it was Chris Havel and Harry Sydney today and they made a few good points. Basically they said don't be surprised if our defense performs well this year. Their theory was based on the team not respecting Slowik because of how new he was to being a coordinator, how he used well rather attempted to use Donatells old plays and his inconsistency with his schemes not to mention how difficult it was to understand the system he was trying to use. Now these guys are professionals and no matter how difficult the system they should be able to understand and succeed, yes. But if Bates who from what I hear has a simple system to pick up on gets these guys motivated to kick *** you know the team will respect him because of what he's done in the past, we should be in for a decent performing team.
I'm not expecting much right from the get go, but after I think the 3rd or 4th game we will be stopping people on those crucial third downs a lot more times then we did the previous year and that should turn into more points an HOPEFULLY more wins.

I dunno if I gave their perception accurately, but how they explained it, it made a lot of sense to me.