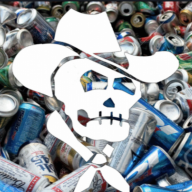 Cans.wav
Staff member
Moderator
Joined

Aug 13, 2013
Messages

1,856
Reaction score

504
With the season come to an end last night what was your bright spots going forward and or what was just awful.

Im going with the on the bright side of this with my thoughts. The Special Teams were a vast improvement and finally was not our Achillies heel. Once Amari Rogers got cut our return game with Nixon flourished heavily and Mason Crosby went back to return to form of being an ace FG kicker.

Christon Watson finally found his footing mid-season and that really changed this offense. Once he understands the game better and gels with Rodgers ( Or Love if Rodgers retires) he can be a quite lethal WR with his speed. Combined with Romeo Doubs we have a good one two combo for top of the WR depth chart going forward.

There are enough foundational struts here to build upon. Dispute the outcome there are many good things this squad accomplished this season and next season will be a fresh start to begin with.