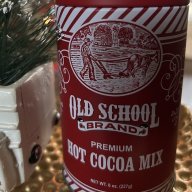 Joined

Aug 16, 2014
Messages

13,324
Reaction score

4,977
Young or old our TEs are not very good at blocking. If there was one thing Big Dog could still do it was block. Hard to sustain a run game if you cannot block.
Yes. Especially when the OL is injured and the WR all all relatively new. Blocking is a learner art that few do well in their first season.
I noticed several plays where our opponent is 5 yards in our backfield and our guy is being accosted. That's a major breakdown in assignment and it wasn't just solely OL. Our TE and WR would go into make a block on someone who was already handled while letting their DB or LB get a free run at the play.
Another play I think it was Tom gave up on his block too early and that LB went clear across the field and assaulted Aaron Jones as he went out of bounds for a nice gain up the sideline. Their LB was on the opposite Edge of the field in combat but was deemed out of the play because it went the other direction. We can't give up on blocks until the whistle. That Detroit LB (34?) saved a huge gain for Detroit through pure cross field hustle. Although he got flagged for a personal foul Had Tom slowed him .5 sec that's either at minimum a 20+ run or a TD with 1 Safety to beat out of this photo
You must be logged in to see this image or video!
You must be logged in to see this image or video!
Last edited: