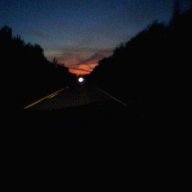 Joined

Jun 4, 2005
Messages

980
Reaction score

22
Location
To me, there's three compelling stories in this training camp...

1)The defense under Bates...especially the secondary competition.
2)Bubba Franks
3)Who comprises the offensive line.

The Brad Bedell injury the other day got the reporters covering the Packers to look at something other than Javon Walker. Who is in the lead to replace Wahle and Rivera?

Here's an interesting twist: Chris White. Apparently he's this years Scott Wells. With Flanagan in his final year of a contract...age...Ruegemer around...could the Packers cut Flanagan? Not likely, but do you ashcan a promising rookie for a guy who is likely in his last year and oft-injured?

Steve Morley was paid 100K to come to Green Bay and is scraping by as the 2-3 backup tackle. Keep or go?

Kevin Barry...last year of contract....do you keep him in reserve knowing he will be getting a contract elsewhere(in all liklihood next year).

Is Klemm fast enough to be pulling guard?

Is O'Dwyre anything more than an "average" guard as one coach on another team billed him?

Do you keep Coston and Whittaker around? It's not unlike the secondary where Freeman and Little are starters, but Rogers and Underwood will likely be there next year.

Lots of questions...wouldn't it be nice if one of the "access" guys starting asking?