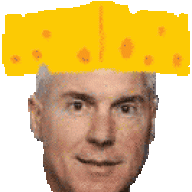 Joined

May 2, 2010
Messages

5,858
Reaction score

771
Location
As much as I wanted to add Brian Orakpo (sure-fire stud OLB with Matthews would give us THE BEST pair of OLB), or safety Jairus Byrd, I know there's no way Ted will, or should he really, spend THAT kind of money on a FA right now.
I'm not a Capologist, but I will try and be as realistic as possible.
We all know we have a lot of our own UFA's right now.
HERE IS WHO WE DO RE-SIGN
Evan Dietrich-Smith, slightly below medium pay for starting C.
Matt Flynn, he has no other options, will be veteran minimum.
James Jones, already once tested free agency when younger. won't get huge interest again. good for us.
Johnny Jolly, his neck worry costs him $ and interest anywhere else. vet minimum 1-year deal.
John Kuhn, won't make as much as last contract, but he stays home.
Jamari Lattimore, minimum deal, might not make team next year.
Ryan Pickett, nobody else will offer the big old man a deal, so he stays home cheap, we need him.
Andrew Quarless, he's not very good, but he's the best we got now. Won't cost much.
James Starks, RB's aren't that hot of commodities, so won't be much competition if any for him.
CJ Wilson, he's just a body, and if he costs more than the vet minimum or close, he's gone.
HERE IS WHO IS GONE
BJ Raji
Sam Shields, we all want to keep him, he's great. But someone -Minnesota, Miami, Jax) will throw a HUGE offer his way.... we save that money to bring in some help elsewhere and keep more of our other guys.
Jermichael Finley, don't know that he will ever play again, but I suspect not for us again.
Chris Banjo
Khalil Bell
Robert Francois
MD Jennings
Mike Neal
Marshall Newhouse
Seneca Wallace
FREE AGENCY
Thompson saves the money on Shields and Raji, also gets Tramon to re-structure.
Teddy goes 2006 again on us, and brings in 2 good UFA's on defense. No day or even week-1 Gucci priced guys. But good values, and guys young enough to help for a good 5+ years like Woodson and Pickett did.
ILB Vincent Rey, Cincinnati Bengals
. 6' 2", 247, age 26 :: 3-year, $8 million dollar deal.
What to do about Hawk and Brad Jones? Not sure, but they are weaknesses.
I like this guy.
http://www.rotoworld.com/player/nfl/6106/vincent-rey
Thu, Mar 7, 2013 -Bengals re-signed exclusive rights free agent LB Vincent Rey to a one-year, $630,000 contract.

Nov 11, 2013 --Vinny Rey posted 15 tackles, three sacks, three pass breakups and one interception in Sunday's Week 10 overtime loss at Baltimore.
Rey is filling in for Rey Maualuga (knee) and at this rate, Maualuga may never get his job back. Vinny's three sacks Sunday were equal to the number Maualuga has posted in his entire 68-game career. He'll be an IDP plug-n-play in Week 11 and then the Bengals will reevaluate the situation. Maualuga is expected to be healthy following the Week 12 bye. Mon, Nov 11, 2013 10:21:00 AM
Source: Cincinnati Enquirer
OLB Everson Griffen, Minnesota Vikings
. (Made $490K last year). 6' 3", 273 :: 4-year, $13 million
He's another tweener like a Mike Neal, Nick Perry. But, #1, he HAS produced, and #2, he's good.
He'll take the place of Neal, and bump Perry to #3 on the depth chart.
ESPN reports impending free agent DE Everson Griffen hasn't had any recent contract discussions with the Vikings.
The No. 100 overall pick of the 2010 draft, Griffen has served as a pass-rushing specialist, racking up 13.5 sacks over the past two seasons despite making only one start. He played 717 snaps in 2013, grading out as Pro Football Focus' No. 19 4-3 end. Griffen revealed in October that the Vikings offered him an extension, but that it "wasn't in the ballpark" of what he was looking for. Griffen is going to be a starter in 2014, it's just a matter of if it's with the Vikings. With RE Jared Allen all but certain to walk in free agency, Griffen is an ideal candidate to slide in opposite LE Brian Robison. Jan 7 - 5:36 PM
http://www.rotoworld.com/player/nfl/5615/everson-griffen
Safety Bernard Pollard, 6'1" 224 - Tennessee Titans :: 3 years, $10 million
He's a veteran at age 29. Not too old. 8 years younger than Woodson.
This guy has a physical presence. He will make the tackle, and he will intimidate. He also had 3 more interceptions this season than all Packer safeties combined. He made $1.9 mil this season.
I wanted TJ Ward, Donte Whitner, Jairus Byrd, bot those guys will be more expensive.
Pollard can be had cheaper.
http://www.rotoworld.com/player/nfl/3700/bernard-pollard
-Fri, Dec 27, 2013 09:11:00 AM
Impending free agent SS Bernard Pollard expressed a desire to return to the Titans.
"I do want to come back, but some things have to be done right for me to be here," Pollard said. What he's referring to is unclear, but Pollard did voice support for coach Mike Munchak. Pollard, 29, signed a one-year deal with Tennessee and has registered a career-high 134 tackles in 2013. He's been solid against the run, as usual, and is a top-18 safety at Pro Football Focus.
DRAFT:
Then you know what we do in the
DRAFT
?
We take the true
BEST PLAYER available.

We don't reach for the best safety or best DL or ILB or OLB because we have a hole there.
The HOLE is already filled, with a veteran who can come in and from day 1, knows how to play in the NFL.
Meanwhile, the rookie can learn and if he truly is the BEST player available, he will help us at whatever position he happens to be.
Here's how it happens to play out, remember, Ted Thompson is in charge of the draft.
Round 1-
DE/DT Ra'shede Hageman, Minnesota
:: 6' 6", 311
Round 2-
ILB Chris Borland, Wisconsin:: 5'11", 246
Round 3-
Traded to New England for their two #4 Rd picks
Round 4-
TE Arthur Lynch, Georgia
:: 6'5"", 254
Round 4NE-
CB Aaron Colvin, Oklahoma
:: 6'0", 192
Round 4NE-
S Craig Loston, LSU
:: 6'1", 210
Round 4 Comp (Jennings)-
WR Donte Moncrief, Ole Miss
:: 6'2", 226
Round 5-
OT Billy Turner, North Dakota St
.:: 6'5", 310
Round 5 Comp (Walden)-
DT/NT Ryan Carrethers, Arkansas St
:: 6'1", 330
Round 6-
WR L'Damian Washington, Missouri
, 6'4", 208
Round 7-
S Isaiah Newsome, Louisiana-Monroe
:: 5'11", 220
Here's how our new DEFENSE would shape up.
DE/DT: Daniels, Hageman, DJones, Worthy, Wilson, Jolly*
NT: Pickett, Josh Boyd, Carrethers
In Hageman and Datone Jones, Capers now has his tall DE's for his ideal 3-4 DEs.
Daniels is effective from inside, something we've been looking for from Worthy. Third year a charm?
The big Beef is as good as this year as Carrethers replaces Raji for a fraction of the price. Jolly hopefully will be healthy enough to be back. Speaking of back, his back worry will keep his price down should he be able to still play.
OLB: Matthews, Griffen, Perry, Mulumba
ILB: Rey, Borland, Hawk, B Jones, Lattimore
I like Hawk and Jones. I just think they suck. Hawk is reliable, dependable, and average. Amazing he's the highest pick we've had since Tony Mandarich in 1989. Wow.
Brad Jones, I also like, but he's not an inside linebacker. That spot was Desmond Bishops. Jones was drafted as an outside linebacker with his edge pass rush being his specialty.
From the little we have seen in the NFL of Rey, I think he would beat out both of our soft vets.
And even though we've seen nothing in the NFL of Borland, I think this guy has "it". I think he's a smaller version of Luke Keuchly. He's everywhere. He's hyper. He just sniffs out the run. Has instincts. Something we don't see from the current ILB's. I believe the play of Borland will spark this defense, and people will say "Oh that's how an ILB is supposed to play the run in a 3-4 defense?!"
I have seen Everson Griffen and think he's what we hoped Perry would be.
Those top 3, all USC guys, would be great -IF healthy. Mulumba has some potential as we saw, but he should be the #4 guy.
Griffen, IMO, has a chance to be a stud. He's on the larger side like LaMarr Woodley.
I would love to steal a Viking back. Last time we got a guy on D from them, it was the GraveDigger.
CB- Tramon, House, Colvin
CB- Hayward, Hyde
S- Burnett, Richardson, Bush
S- Pollard, Loston
Draft & Develop
...... As good as Hyde was this year, I expect him and House to both be better next year. House HAS to bulk up. Get to Seattle and find some of those SeAdderal supplements.
Of course, Hayward was no better in his 2nd year than his rookie year, because his hamstring was weak.
Richardson showed some good stuff, but he's not perfect either. At least he's physical.
So is Pollard. I believe he not only brings the physicality we are missing, but I think he will rub off on the other guys, and toughen them up a bit. Loston is a good player from a great defensive program at LSU.
Burnett has to be better than this year. Whether he needs to study more, or whatever, he has to be better. Getting a veteran next to him in Pollard, I think that will help Morgan out a lot.
On offense, don't forget we still have Jonathon Franklin and DuJuan Harris at our disposal.
Jermichael thinks he'll play again. I'd say that's about 50-50, and for us, seems doubtful. But I know he'd love to come back to Green Bay.
I think we have to keep James Jones. Number one, he won't be that costly at all. He didn't do much in his final game except not come up with the 2 big catches. He won't garner much interest, except perhaps from Minnesota haha. Not this time Vikings. They're set at WR enough finally they won't F with us. Same with Chicago. Jones is cheap enough he stays. Thankfully.
Number two, Jordy and Cobb will be due new contracts next season, and you have to be ready in case we lose one of them. Jones is important to us.
Our offensive line will get back OT Bryan Bulaga, and JC Tretter, who was a nice draft pick last year. Don't forget about him. He will help somewhere.
If we have an average (average for the league, not for us) year with injuries, I think we get to at least the NFC Title game, probably the Super Bowl.
If the Injury-Satan reverses the jinx on us, and we have the opposite health luck, like the 49ers, Philly, enjoyed this year, I see us going 15-1 like 2011, but with a good-great defense, we kick everyone's *** in the playoffs and beat Denver in the Super Bowl.
Last edited by a moderator: