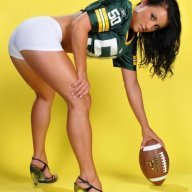 Joined

Jan 10, 2010
Messages

1,111
Reaction score

130
Location
I just want to go on record and say, that defense played their ***** off for 57 minutes. No that's not a backhanded compliment, they did a hell of a job. I did not expect anything close to what they did. I'm really proud of the way this defense shut me up for most of the game. They shouldn't have been put in the situation they were at the end of the game.

Sometimes my temper can get the best of me and that's not how I mean it. Nor do I mean to be a "negative nancy" at times. I try to describe myself as a realist and that's why I'll man up and eat crow.

We out toughed the toughest team in the NFL today and that's a hell of a statement to make. We have one hell of a base to start an amazing defense next year.