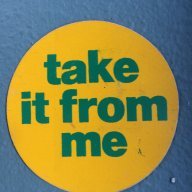 Joined

Mar 11, 2014
Messages

1,607
Reaction score

392
Let me state up front I'm not saying Green Bay lost because of this. Green Bay lost because they blew it and Seattle hung in there and took advantage.

I do question tho, why does Daniels get flagged 15 yards for saying things post play in the 1st qtr, but Lynch makes idiotic and obscene gestures after a play and I guess the officials just scolded him?

Daniels must have really said some bad things because there wasn't any face to face or pushing or shoving.

Lynch is disgusting, I'm glad I don't have kids looking up to him. What kind of man feels the need to call attention to his ******** on national TV?