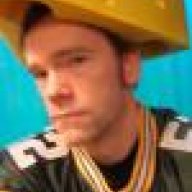 Joined

Sep 29, 2010
Messages

144
Reaction score

45
Location
Packers fans live for football, too
By Bob Cohn
PITTSBURGH TRIBUNE-REVIEW
Sunday, January 30, 2011
GREEN BAY, Wis. — A bus pulled into the Lambeau Field parking lot, and its passengers spilled out. They raced up the steps and began taking pictures at the home of the Green Bay Packers, posing before giant statues of coaching legends Vince Lombardi and Curly Lambeau.
It was a middle school drama club from Escanaba, Mich., running early for a theatrical production of "Wicked" in nearby Appleton. With time to kill, its members had a choice.
"A bunch of 12- and 13-year-old girls chose Lambeau Field over the mall," said one of the chaperones, Crissy Segorski, marveling at the fact.
Such decisions are easy these days here in the land of Cheeseheads, beer, brats and the frozen tundra, a place that calls itself "Titletown, USA" a region whose emotional pull reaches far beyond the borders of the smallest city in American professional sports. The Green Bay Packers, winners of 12 NFL championships — more than any other team — a name perhaps unrivaled in league history and tradition, are going to the Super Bowl for the first time in 13 years. Their opponent next Sunday in Arlington, Texas: the Steelers, owners of six Super Bowl championships, a franchise whose fan base — as does the Packers' — exists in a league of its own.
To Packers caretakers who see this unpretentious city of about 101,000 people, and Lambeau Field especially, as hallowed ground, it's about time. They are ready.
"The joint is really jumping, the cats are going wild," said local bar owner Jerry Watson, quoting a Little Richard song.
"Pure excitement," said Kris Olson, a Green Bay radio marketing consultant and freelance writer. "Everybody's in a good mood."
This exuberance was hard-fought. The injury-riddled Packers lost three of four late in the season, the forecast calling for another long, bleak Green Bay winter. But they won their last two games to make the playoffs, then knocked off Philadelphia, Atlanta and arch-enemy Chicago all on the road. Now they might be the first No. 6 seed in NFC history to win a Super Bowl. The Steelers completed the same path in the AFC to cap the 2005 season, the first No. 6 seed to win it all.
"I think we were a little caught off guard," Wade Smith, a civil engineer from Green Bay, said while stocking up on Packers garb at the immense pro shop at Lambeau Field. "My feeling earlier in the season was that we were getting better, we were building, and we'd get there in the next two or three years."
The Packers accelerated the process, and now they're going to the Super Bowl. So is Smith, 44, a season-ticket holder.
"To be in this town, born and raised a Packers fan, your parents, your grandparents, you feel like it's part of you," he said. "It's in your blood."
'A WAY OF LIFE'
Not all Packers fans are born. Some, like Deanna Boatwright, are converted, sucked into the vortex of the team's irresistible pull. A resident of Coleman, Texas, about 50 miles south of Abilene, Boatwright frequently visits friends in Green Bay. Once, early on, she yelled, "Go Cowboys!" in a bar. Big mistake.
Eventually, she weakened. Now she is hooked — on the Packers.
"I'm impressed with the way people are such fans here," said Boatwright, 47. "Up here (the Packers) are like a way of life. Everybody, everybody is into it. It amazes me. From newborns to 90-year-olds."
People are into football in Texas, she said, "but not like here."
Past team leaders are not merely recognized here, they become part of the infrastructure. Lambeau Field is named after Curly, the co-founder and first coach of the Packers and the most successful, the winner of more games and championships than even Lombardi, who led the Packers to five NFL titles in seven years.
Yet it is Lombardi whose name adorns the Super Bowl trophy and who is considered by many as the greatest coach ever in any sport.
Bordering the stadium is Lombardi Avenue, which in the next block intersects Holmgren Way, named for Mike Holmgren, the head coach when the Packers won their third Super Bowl after the 1996 season and went again the following year, only to lose to Denver. There also is a Vince Lombardi Middle School, where students Friday held Lombardi masks over their faces during a pep rally.
The franchise's rich history, the intimacy of the market and lack of other major league or big-time college teams — the closest are two hours away in Milwaukee — has forged a team-town relationship unlike any other in professional sports. "Very unique, very special, and I very much enjoy it," Packers coach Mike McCarthy said.
'THEY PLAY FOR THE FANS'
Growing white-collar industries and the paper mills provide much of the personal income here — the meat-packing industry that led to the team's name has declined — but the Packers remain the citizenry's lifeblood.
"It's like family, I mean, it's in your gene pool," said Olson, 59, who came to Green Bay from Chicago after college, landed a job in television and hosted a Packers show at a sports bar.
Noting how most of the Atlanta Falcons' frustrated home crowd abandoned their team during the Packers' 48-21 victory in a divisional playoff game two weeks ago, Olson said, "Can you imagine having three-quarters of your crowd leaving? It doesn't happen here. It's absolutely a love affair."
The Packers famously are the only publicly owned, nonprofit major American sports franchise. No one makes money from the stock; certificates are keepsakes to be mounted on the wall and passed among generations. Olson, who also owned a sports bar here, said she bought shares for her three daughters.
"We can reach out and touch our players here," she said. "We're not in a metro area where you're scattered all over the place. They live in our neighborhoods."
And "we've rarely had a prima donna," she said. "They know that this is pretty much a conservative community, blue collar. They play for the fans. We don't have Tom Brady. We don't have a pretty-boy mentality. It's all down and dirty."
As Packers running back James Starks sees it: "We're a family here, and with the community also."
"Each player here shows respect to the fans. We give back each and every day that we can — signing autographs, talking to people. ... We try to help them as much as they've been helping us. We're all in this together."
It sounds in some ways like another franchise.
"The Steelers are my second favorite team," Wade Smith said. "I think they're probably right up there with the Packers as far as being loyal fans."
Jerry Watson, 64, is big, bearded and boisterous. He once had a job opening and closing the gate for Lombardi's car at the Packers' offices and since has evolved into part of the culture, sort of a man-to-see. He is connected enough to have flown by private jet to Hattiesburg, Miss., for the funeral of Brett Favre's father in 2003.
"The sun rises and falls on the Green Bay Packers," said Watson, whose Stadium View Bar two blocks from Lambeau is considered a landmark. "You can't get as close to the team anywhere as you can in Green Bay. You just don't have a town this size that has a pro team."
Since last Sunday, Watson said the bar has fielded calls from fans as far away as California planning to visit and participate in the Super Bowl scene. The Packers will be elsewhere, but that won't matter. It won't be a journey but a pilgrimage.
Bob Cohn can be reached at
[email protected]
or 412-320-7810.
Images and text copyright © 2011 by Trib Total Media, Inc.
Reproduction or reuse prohibited without written consent.
Read more: Packers fans live for football, too - Pittsburgh Tribune-Review
Packers fans live for football, too - Pittsburgh Tribune-Review