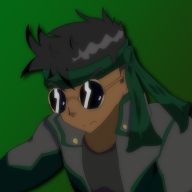 Moderator
Staff member
Moderator
Joined

Nov 9, 2018
Messages

2,141
Reaction score

220
It's been a minute since I made a new thread so I figured I'd make this one as we await the season to progress.
Okay so as you guys know I think we're still right in the swing of things as potential threats to make the Superbowl and win it. Having said that considering this past year, I know I'm in the minority of that mindset and whatnot. So my question to you all is in your estimation, where do we stack within The NFCN, The NFC Conference, and in the NFL.
NFCN
: Now for the division I think we're right in the thick of it.
Chi: I still think Chicago will dial it back as a lot of things went their way last year, and I don't think Trubisky will get them over the top.
Min: Minnesota will try to keep up, but I really don't fear their defense nor do I trust Kirk Cousins' arm.
Det: Detroit imo is the team we should keep our eyes on, I feel like everyone is so focused on Chicago and Minnesota, but The Lions could creep up and make things interesting. I think we'll win the division soundly this year.
NFC
: Honestly there is no team in the conference that really scares me.
Dal: Dallas I think is overrated, and the only reason their defense was good last year was because of the ******/mediocre competition they were facing last year. The only impressive win they had were against The Saints, and I'll address them in a second. Dak is an slightly above average QB, Zeke is the heart and soul of that team, and they will go as far as he can carry them. I expect Dallas' Defense to get exposed this year. In fact I'm on the record saying they'll miss the playoffs.
Phi: Out of all the teams in the conference, this team is the one that concerns me the most. I do like Wentz and Philly has the weapons on offense to make it into a shootout or a slow and ugly game. It's kinda pick your poison with them. Plus there receivers are HUGE. Fortunately they have a tendency to play down to their competition and but should Wentz return to MVP form, we could have a problem on our hands.
LA: I've lost all respect for The Rams after they got exposed by New England the way they did. I was never of the mindset that this team were head and shoulders better than everyone else. Hell they got lucky to get passed N.O. I don't think Geoff is as good as everyone makes him. I think their defense is exceptional, but as we proved when we played them, they can be scored on. I think we match fairly well again them if i'm being honest.
N.O: Ah New Orleans...Where do I begin with these guys. On one hand as long as they have Drew Brees, you have to respect this team and always see them as a potential threat, especially considering how good they were at the beginning of the year. But then you look at the second half of the season and you could clearly see that they were losing steam. The Saints I see as a team that individual that burns himself out by exerting all his energy at the beginning of a marathon run. I don't doubt that Brees and The Saints will try to go on a revenge tour this year, but personally I think that will be to their detriment. To quote one of my favorite lines from the movie The Crow: "Victims...Aren't we all?"
ATL: I hope i'm wrong, but for some reason I get the feeling that they're going to pose a threat this year. I won't lie, I would rather avoid this team, not because I don't think we can beat them, but to rather avoid the headache. On paper they look good. Let's just thank God that they always end up in a grueling battle within their division.
SEA: Under no circumstances do I fear this team...at all. Out of all the teams, this is the team I REALLY would like for us to face in the playoffs. This team has been a thorn in our side over the past several years. I have no reason to dislike RW but for some reason I just can't bring myself to like him. But in any case. I expect them to be in the hunt this year, but I actually see them missing the post season this time around. I think it'll be a first for RW. They're an average team at best. Nothing on their team really scares me, offensively or defensively. We SHOULD'VE won up there last year. That game I blame on Rodgers. But I think we match up VERY well against them.
AFC:
K.C: Imho this is the one team that makes me nervous the most. I would be less nervous if our team was more physical, but we're not typically. Our game against them this year will really tell us a lot about ourselves, and if we are a dominant power within the NFC, let alone the NFL. I'm sorta hoping Mahomes digresses now that their is more tape on him. This will be a true test for the defense.
IND: It truly amazes me that every single time we face off against Indy, they've managed to get the better of us. Rodgers has never beaten Luck before, and BOTH times we were capable of winning. Though I blame more of our defenses in the past and Capers **** poor schemes. In any case I always hear how good they are, but typically they end up blowing it because they can never give poor Luck the help he deserves. In a way he resembles Rodgers a lot in that regards. I think we match up well against them overall. But the run game is really going to determine who comes out on top.
N.E: And now we have The Champs. By far the most disciplined team in the NFL today. You know they are always going to be the favorites so long as Brady and Belichick will be there. The thing about New England is that they do everything so well, that half of the time, the opposing team beats themselves. This game is the ultimate chess match. One wrong move, one fatal mistake and they will take advantage of. We saw how close it the game was between these two last year until that fumble just killed our momentum. Make no mistake, this team is beatable, and I believe we can beat them, but this team has to get to Brady, which is a tall task as he's so quick to release the ball. Belichick is crafty in the defensive schemes. It's truly a pain in the ***. I wouldn't be surprised if we lost to them, but dammit! We owe these guys! Besides could you imagine guys like Colin and ESPECIALLY Skip Bayless' reaction should Rodgers beat Brady in the SB? As much as I don't want to see them, I kinda do for that reason alone, and to quote Ric Flair: To be the man, you have to beat the man!
Those are my thoughts. Let me know how you guys think we stack up against the other "contenders"
My Dark Horses this year are: Det, Hou, Cle
Last edited: