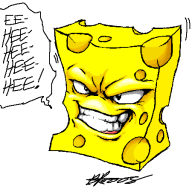 Joined

Jan 5, 2012
Messages

250
Reaction score

26
Honestly, I think this is genius, and it really goes to show the depth of knowledge Bill has as a coach. I've heard some peeps of it being a "stretch of the rule book" but I don't see anything wrong with it. For those of you who didn't see in the game against Baltimore, New England lined up with 6 wide receivers. It is not legal in the NFL to have 6 wide receivers run a route, however there is no rule stating there cannot be 6 wide receivers on the line of scrimmage so long as at least one of them remains on the line as an eligible blocker.

I'm not 100% clear if the WR that is the eligible blocker has to report as the blocker, but if not then this creates a devastating matchup problem for the defense. The defense suddenly has no idea who the cover because it is not a standard offensive formation and assignments suddenly get very tricky.

What are your thoughts on this play? I think the only downfall is it leaves one less body on the Oline for protection.