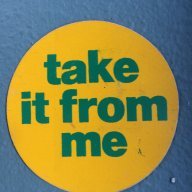 Joined

Mar 11, 2014
Messages

1,612
Reaction score

394
Ok watch these drama Queens
http://m.espn.go.com/wireless/relat...A%25252F%25252Fm.espn.go.com%25252Fnfl%25252F
Maybe Brady is just a football player and unlike Brian Dawkins he can go out and play even if the seams on the inside of his pants aren't just so...
I thought Mark "I started 151 games" ( and never won a meaningful one) Brunell was going to break into tears ...
And the Bus? Yo Bus....maybe it wasn't an ideal time for Brady to admit his guilt because hey....maybe he's not guilty?
BTW sports fans....second half when the league had adjusted Brady's balls....Brady ... 9 for 9.....jes sayin....
Aaron....note... Big game....people messin with your balls....9 for 9