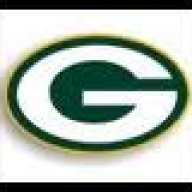 Joined

Nov 1, 2011
Messages

1,803
Reaction score

136
Much like Cobb, Montgomery can line up at RB too. In fact, he did that a lot at Stanford. If you notice the hurry up-no huddle teams in College, they don't substitute and they'll line a WR up in the backfield with the QB so that they don't have to substitute when they are in the ZERO spread formation (meaning no backs in the backfield, just the lone QB) and have a defense back on its heels. So instead of subbing in a RB, they motion a WR into the backfield with the QB. Baylor and TCU do this a lot to defenses and its becoming a new trend that is pissing off defensive coordinators around the nation. We all know how Rodgers and CM like to go Up-Tempo/No-Huddle at times against certain defenses.......plus we saw a new wrinkle in our offense late last year where Cobb was lining up a lot in the backfield (more than usual) when we were running No Huddle-Up Tempo - So maybe this Montgomery pick is kind of playing off of that? And we are about to expand on that new wrinkle?

Maybe this is our line of thinking here? Drafting guys who can play in multiple positions depending on the scheme/set we are doing at that given time? Randall for example, our first rounder, can play any position in the secondary.

I see this draft so far as us drafting players who are position flexible. In other words, none of them are one trick ponies.

Not to mention, Randall, Montgomery and Rollins were all special team demons in College and don't mind doing the dirty work. Randall and Rollins were both gunners and Montgomery was a elite returner and also played on special teams coverage units. Montgomery also LOVES to block.

....anyway, just throwing these thoughts out there.
Last edited: