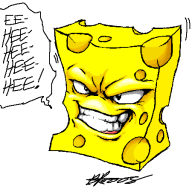 Joined

Jan 5, 2012
Messages

250
Reaction score

26
It greatly upsets me that we lost, but moreover the way we lost. It was like there was nothing on the line in that game, that's how everyone was playing. Anyway, I know I'm jumping the gun, but the Buffalo loss means that there is a very real possibility that IF we make the playoffs, there's a good chance we will have to go into Seattle for the championship game to win. Can we do this..?

Seattle is going to crush Arizona, I don't care what anyone says. And then they are going to crush the Rams. Good defenses, yes, but Russell is playing well right now and the Rams and Cardinals simply are not going to generate enough points to beat Seattle at home. With that in mind, even if Green Bay wins their next two games, this will leave the two with identical records AND since Seattle already defeated us they own the tie breaker which means, a GB@Seattle championship game.

Like I said, there's many variables that can take place between now and then and even in those first playoff rounds, but assuming everything plays out in this hypothetical then Green Bay will be traveling to Seattle. Is there any indication at all that we could win that game? Post your thoughts.