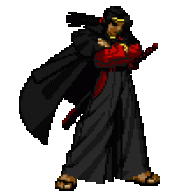 Joined

Dec 12, 2004
Messages

11,903
Reaction score

4
Location
LONDON -- London will hold the NFL's first regular-season game outside North America, beating out several German cities for the 2007 contest.

Wembley Stadium

London 2012 via Getty Images

An artist's rendering of Wembley Stadium in London, a possible site for the NFL's first regular-season game outside North America.

You must be logged in to see this image or video!

The opponents have yet to be announced, and the most likely venue is the new Wembley Stadium, which is to open this spring after years of delays.

"There is no better place to begin this initiative than London," NFL commissioner Roger Goodell said. "It is one of the great cities of the world with an established and growing fan base for our game."

The Miami Dolphins are believed to be a front-runner as the host team. Goodell is expected to announce game details before the Feb. 4 Super Bowl in Miami.

NFL owners voted in October to play up to two games outside the United States every season for the next five years. Britain, Germany, Canada and Mexico have been identified as the top markets for NFL games outside the United States. China and Japan were ruled out of the running.

"There are many NFL fans in London -- both American and non-American -- and this will be a spectacular sporting occasion," Mayor Ken Livingstone said. "After [the] success in winning the 2012 Olympics and Parlalympic Games, we want to bring Londoners the greatest of non-Olympic sports."

The NFL staged its first regular-season game outside the United States in 2005 when 103,467 fans watched the Arizona Cardinals play the San Francisco 49ers in Mexico City.

London hosted several NFL "American Bowl" preseason games in the 1990s. The city also had a franchise, the London Monarchs, in the World Football League -- now called NFL Europe -- but the team folded.
I do not like this idea. I do not want the Packers playing overseas. I like watching the games at 12, 3 or in the evening, not at 2am and on the flip side, if it were to remain on the same time schedule for the US fans, that means it'd have to be at 2am or something in the UK or wherever.
I don't like it. The sport is huge, we don't need to take away home games from our fans. If they like the NFL so much, give them a discount on plane tickets, hotel reservations so they can come here to watch.